One of the first recipes I spent a long time trying to replicate was a cheddar ale soup from a restaurant in Burlington, Vermont. At the time I worked in a store downtown, and every Friday my friend and co-worker, Emily, and I would take turns tag teaming calling the restaurant to see: A) was the soup done yet; and B) could we get two orders for take-out.
The problem was that they only made the soup on Friday and it was extremely popular. They were often sold out by noon. So, if we got busy in the store and couldn't get to the restaurant in time, we wouldn't get our favorite lunch of the week. Sad face.
Needless to say we spent a few Fridays extremely disappointed when they'd answer the phone and say that they had just sold the last serving. And if they were out, absolutely nothing else would satisfy our craving for that hearty cheddar soup.
It was a little bowl of heaven that came in a styrofoam cup.
One day I had a "eureka" moment and I told Emily we should try to recreate the recipe ourselves. So, she came over to the house and cheered me on as I tried. And tried. And I just ended up with blobs of cheese swimming in beer.
It doesn't sound very appetizing, does it? Well, it wasn't. And it was really frustrating because I wanted to conquer that soup! But I finally did figure out the recipe, and then I learned how to make it fool proof. It's a wonderful indulgence on a winter's night.
But, every once in a while I like to swap out the beer for hard cider and add an apple to the mix. The cider makes the soup a little sweet and the apple pairs perfectly with the root vegetables and cheese.
If you'd rather have an ale-base soup, just swap out the cider and apple and replace them with a good pilsner and a small red pepper.
Either way, you're going to love this soup.
The soup is also exceptional with a rustic bread, but I like to make little mini-popovers to serve alongside of it. They seem more festive than just a loaf of sourdough, and start to finish it only takes about 40 minutes to make.
Vermont Hard Apple Cider and Cheddar Soup
Serves 4.
Ingredients:
1 cup of diced carrots
1 cup of diced celery
1 large red onion, diced
1 Granny Smith apple, peeled, cored and diced
¼ cup of unsalted butter
A heaping ¼ cup of flour, plus 1 tablespoon
4 cups of chicken broth
1 cup of hard cider (I used Woodchuck Amber)
1 cup of shredded sharp cheddar cheese (I used Cabot's Seriously Sharp)
Parsley (as a garnish)
Instructions:
In a large soup pan, melt the butter, then add the vegetables and apples. Cook over medium low heat stirring occasionally until softened, about 8-10 minutes. Add the ¼ cup of flour and stir well for 1 minute. Add the broth and cider and bring to a simmer. (The soup should be fairly thick, which helps the cheese melt.)
Turn the heat off and pour the soup into a blender or food processor, and cover the top with a clean dish towel. Be careful, it's hot! Blend the soup, pour back into the pan and turn the heat back on low.
Mix the shredded cheddar with the tablespoon of flour. Then add this by the handful to the soup, stirring well. When the cheese has melted, add another handful until you've incorporated it all. Garnish with parsley.
Parsley Mini-Popovers
Makes 24 mini-popovers or 12 mini-popovers and 3 large
Ingredients:
1 cup of milk
1 tablespoon of unsalted butter
1 cup of flour
¼ cup of chopped parsley
1 teaspoon of salt
Black pepper
2 eggs
Instructions:
Preheat the oven to 400 degrees.
Heat the milk in a large microwave-safe bowl in the microwave for 1 minute.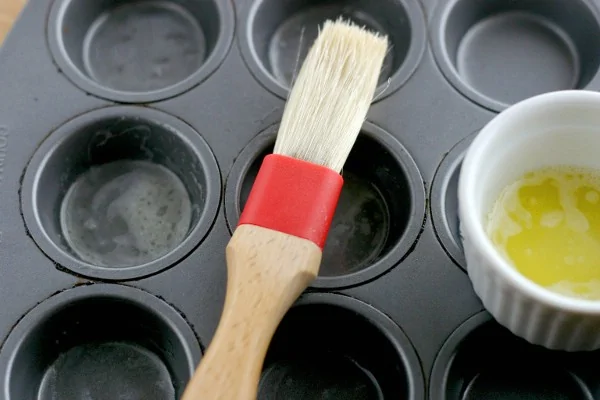 Melt the butter in the microwave for 20 seconds and brush on the inside of 2 mini muffin pans or 1 mini muffin pan and 3 regular sized muffin tins. Place muffin tins in the oven while you mix the batter. (If the butter browns in the oven it doesn't hurt it, in fact it makes the kitchen smell amazing. But, to err on the side of caution, work quickly.)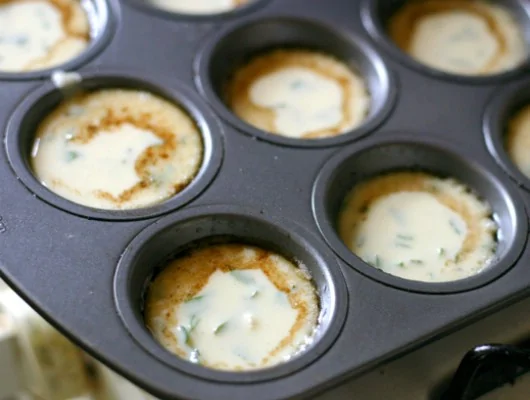 Mix together the flour, any remaining butter, the parsley, salt, pepper and eggs together. Remove the pans from the oven and fill each cup ½ way to ¾ full. (Don't worry if you spill a little, the important thing is to get the batter in the cups quickly while they're still piping hot.)
Bake for 30-35 minutes. Don't peek until the end though, because that will cause them to deflate. But, at the 30 minute mark you can check to see if they're done without any problem - as long as you don't slam the oven door.
Serve with the soup.
© Photos by Launie Kettler
I am an American writer who is currently pursuing my Bachelor's Degree in English Literature. I have, over the past 5 years, been published both online and in print magazines. I enjoy writing about anything and everything related to home and family including home décor and design, women's health and providing others with tips for enjoying some down to earth family time. I love helping gardeners to plan their landscapes and offering advice on a number of home related topics. As a mother and grandmother, I have plenty of experience to share.