A woman has posted to the Relationship Advice subreddit to ask the internet for its opinion on what she should say to her friend who wants her to help her co-parent her baby.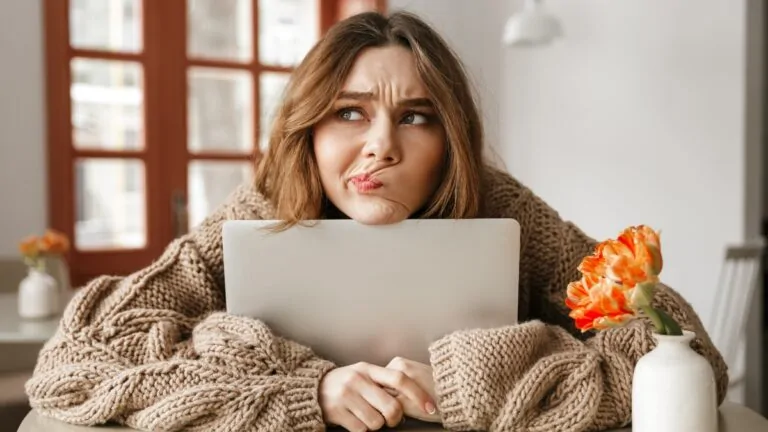 Woman Gets Offer To Have Entire 4-Bedroom For Herself. Asks Best Friends If They Want To Move In With Her
The woman starts the story by explaining that she currently rents a room in a 4-bedroom apartment with two other people. The other two people in her apartment are moving out soon, and the OP (Original Poster) was given the offer to rent the entire apartment for herself.
She explains that she was very excited when the offer was presented to her and she quickly asked her two best friends, Indy and Layla, if they would move in with her as roommates, which, according to the OP, they were very excited to do.
The OP adds a disclaimer, explaining that there is a possibility her best friends won't be moving in at all and that it is still very "hypothetical" as no lease has been signed and the landlord may potentially change his mind about giving the OP the entire apartment to rent since he plans to renovate the building soon.
One of the OP's friends, Indy, has an apartment of her own that the OP explains she's "comfortable in". However, her other friend, Layla, still lives with her parents though she explains that she is also "in no rush to move out either".
The OP continues that she and Layla have been very excited about the possibility to move in together, and have been talking about it a lot for the past month.
"Layla is very excited and I've been excited with her, talking about how we each have a bit of money saved that could go towards improving the apartment and it's been great to have someone to dream with the past month," she wrote.
Also read: 30 Things Men Should Wear to Drive Women WILD - (According to Women)
One Of The Woman's Friends Drops A Bombshell On Her…She's Pregnant
But the excitement was short-lived for the OP when Layla told her that she just found out that she was pregnant.
"She got tinder about 2 months ago and [has] been having some fun meeting new people and dating which is completely new territory for her. And so there [is] more than one option for a father, all of whom she isn't interested in involving," the OP said according to the post.
Apparently, Layla is excited to be a single mother, but the OP thinks she has a romanticized idea of raising a child. Layla is only 21, has not started university yet, and only has a part-time job which she works for only 4 hours a week. The OP explains that she has no real-world experience of taking care of herself, and for that matter, a child.
However, the OP explains that she will be there for her despite her decision because they have been friends for over 15 years and she loves her.
The story continues with the OP mentioning that Layla has not told her parents yet, and she is waiting until she has moved out to do so. Knowing that she's pregnant means that she is relying on moving into the apartment with the OP, which the OP explained beforehand, might not happen.
Related: 25 Popular Things Women Wear That Men Secretly Hate
The Woman's Friend Gives Her A Detailed Plan On How All 3 Women Can Raise Her Baby Together…Without Asking Them If They Would
Things went even further off the rails when Layla lays out this elaborate plan detailing how Indy, the OP, and herself could potentially raise her baby together. Telling the OP that they "would essentially all be parents" of her child.
This is when the OP hits the brakes. She explains in the Reddit post that she isn't okay with this at all.
"I am 22 and I also like doing 22 things," she wrote, "like having friends over for a drink on Fridays and sleeping in on Sundays, having dates over and all that jazz."
The OP just doesn't see how an infant can fit into her lifestyle, and with homework for being in school, she just wouldn't have any spare time.
"It's her choice to keep the baby but I don't think it's right to force my friend and I to be co-parents with her," the OP wrote, "I think she has this romantic view of what its like to care for a small child, especially as a single, young mother with very little means and even though I love her, I'm not willing to sacrifice that amount of time and money on her decision to become a parent unexpectedly."
Also read: The 6 Female Personality Types - Which One Are You?
There is even more pressure on the OP to tell her friend she wants no part in raising her child as some of Layla's other friends have been hyping her up, further painting an "idyllic picture" of what it will be like to raise a kid in the OP's apartment.
The post continues with the OP explaining that Layla is only 6 weeks along, so there is no need for any immediate decisions, but she wants advice on what she should say to her friend when the time comes.
"Should I tell her parents? Her mom is a very sweet and kind person who have always helped her but her dad is a different story and I don't know how he would react. I have considered talking to Indy about it and maybe figure out a way for us to tell her together, or something but yeah any advice or comments are appreciated! Thank you," the OP wrote, ending the post.
Many people were on the OP's side, telling her that her friend had no right to assume she would be okay with co-parenting her baby.
One commenter said, "Tell her she won't be moving in. This is not your responsibility. Having a child in the household is difficult and will disrupt your studying and stress out you more, given that Layla counts on your help."
Another person wrote, "Hahahahahhahahahahahahahahaha she can f.... off OP. Tell her she can't move in. Or if she does, you have no obligation to raise the child with her."
READ NEXT:
Nicole Graham is a relationship expert at Womenio.com. She is helping women grow into their best selves so they can be confident and bring more love, passion, and purpose to their lives. Nicole enjoys studying the psychology of love and is passionate about writing on them. She offers helpful tips and advice to help overcome any relationship issue, whether you're single or already in a relationship.