It's a common practice for doctors to prescribe iron supplements to patients who have low hemoglobin levels, as this may improve the symptoms associated with iron deficiencies.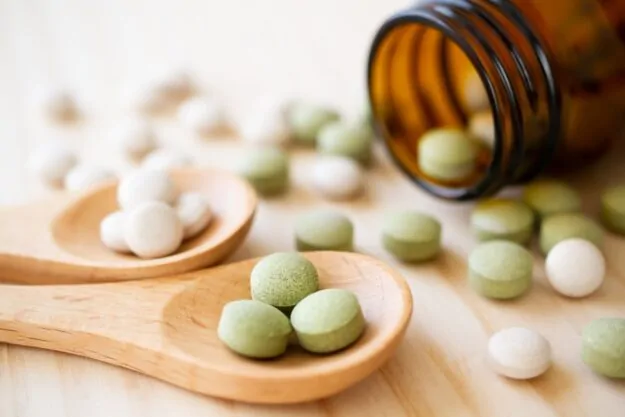 However, a genetic professor and biologist challenges this approach, arguing that not everyone with lower hemoglobin levels actually needs iron, and adding that taking these supplements can even accelerate the aging process.
During a recent interview conducted by neuroscientist Andrew D. Huberman with David Andrew Sinclair, a renowned researcher on aging and epigenetics, Dr. Sinclair discussed the misconceptions surrounding iron deficiencies that need to be corrected. He also noted that iron supplements can be pro-senescent.
During the interview, Dr. Huberman expresses his surprise at the revelation that excess iron can accelerate the aging process.
Dr. Sinclair then delves into the science behind this, explaining how excess iron increases the number of senescent cells in the body, which he described as "zombie cells" that accumulate as you get older.
He says that these cells can cause inflammation and increase the risk of cancer as you age.
Dr. Sinclair emphasized that maintaining youthfulness can be achieved by eliminating these cells or preventing their accumulation.
"So iron is a pro-senescent metal," he continues, "Taking excess iron as a supplement, you're probably accelerating your aging process."
He also points out that one of the issues with MD training is that there is a scale of what is considered "normal," and anything outside of that range is automatically viewed as a problem.
"Everybody's different and you want to know their baseline and track people over years to know what's normal for them," he says.
He argues that although some individuals may have slightly low hemoglobin levels that prompt a doctor to suggest iron supplements, this does not necessarily mean that they require such supplements. In fact, they can live a perfectly healthy life without them.
"And what I find, for example, is people who are really healthy and live the way I do and have a diet that's fairly vegetarian, still have slightly low hemoglobin levels, slightly low iron, but we have super amounts of energy, we're not anemic, and we're getting along with great in life."
Sinclair emphasizes that personalized medicine is crucial for assessing long-term health and determining optimal treatments, rather than relying on scales to determine one's overall health."
READ NEXT:
Sylvia Silverstone is a passionate writer who loves to share her knowledge and expertise on a wide range of topics, including beauty, life hacks, entertainment, health, news, and money. With a keen eye for detail and a talent for storytelling, Sylvia's engaging writing style keeps readers coming back for more.