Have you ever wanted big curls with lots of volume, similar to Kim Kardashian's? This hair tutorial will show you the exact steps to get this look.
This hairstyle should be started on mostly clean hair. Greasy hair will not hold up.
Hair needs to be completely brushed out and you need to put a little bit of gel into your hair, mostly at the roots to give it some lift with this style.
This style looks really hot with hair that is a few inches past the shoulders or longer. It won't work on shorter hair. It also looks so hot with the trendy holographic hair colors.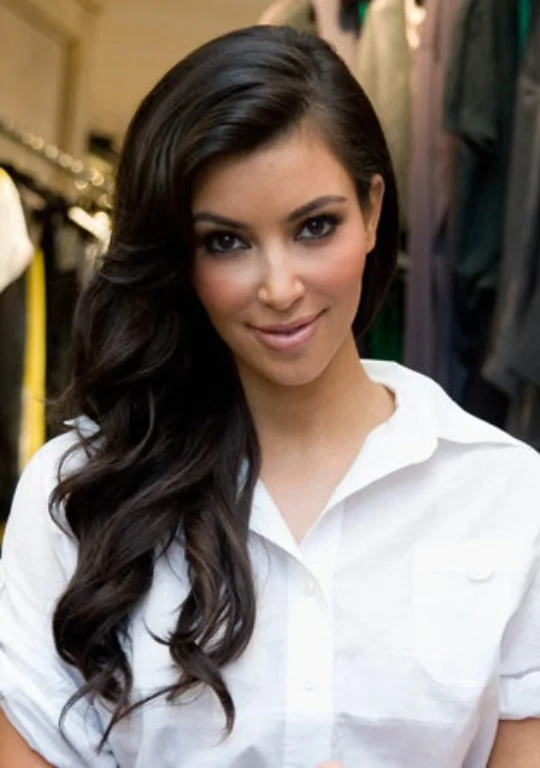 Tutorial
Pull out heated rollers – larger ones that are about 1" around. You might be able to get away with ¾" rollers, but they will give you a bit more curl and not quite as much volume.
When you are using curlers, you still need to go section by section but you can start at the top of your hair. You don't have to clip back any parts, though.
Start your curls going out, not under when you roll them. That is one of the biggest things to remember. That is part of what gives the curls the lift.
Where your bangs are, put the curlers in facing out, but position them so the hair in front will lay out the way you want it to lay.
Once you have all of the curlers in your hair, leave them in for about 15-20 minutes. You are supposed to leave curlers in until they cool and then start taking them out. But 15-20 minutes seems to work well too.
Start to take each curler out, this time you will want to start from the bottom.
Work your way around until you have taken each curler out.
Once you have taken all of your curlers out, you can lightly mess with your hair fluffing it just so that it is in the place you want it to be.
Spray a little finishing spray and you are ready to go.
Here is a video that shows how to do the "Kim Kardashian" hairstyle - big curls with lots of volume.
Discuss which is your favorite hairstyle or ask me anything, if you have any questions regarding this tutorial.
Cynthia is a U.S. writer who has been writing online for more than a year. She enjoys writing and sharing the latest hair fashions including caring for hair, and giving hair style tutorials; tips for having great skin and a healthy body just to name a few things. Offering a little advice for getting through tough days is another subject she enjoys adding her 2 cents on. She has lots of hands-on experience with hair care, lifestyle tips and hair styles.