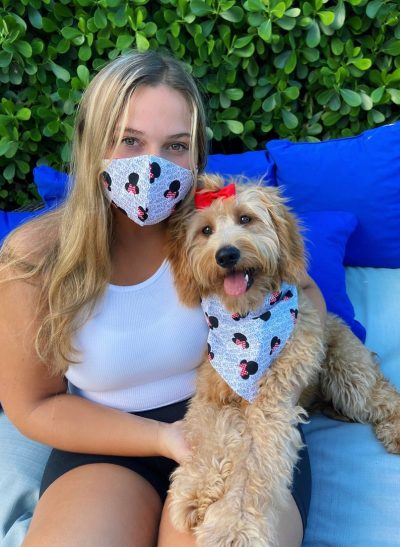 Wearing a mask sucks, we can all agree on that. Fortunately, however, some fashion gurus over at Etsy have been doing their best to make some light of the situation. And well, let's just say that they've succeeded with flying colours.
Dog owners prepare yourselves, because what we're about to tell you might just blow your mind...
Matching face masks for you and your dog. Yep, it's real.
They say: "Our adorable summer inspired fabrics for our dog bandanas and matching pet owner face masks make your next dog walk extra special."
Don't worry, they're not real dog face masks (dogs definitely shouldn't be wearing those!). Instead, they're personalised bandanas that'll match up perfectly with your mask. Seriously, these are even better, just look at how adorable these pics are.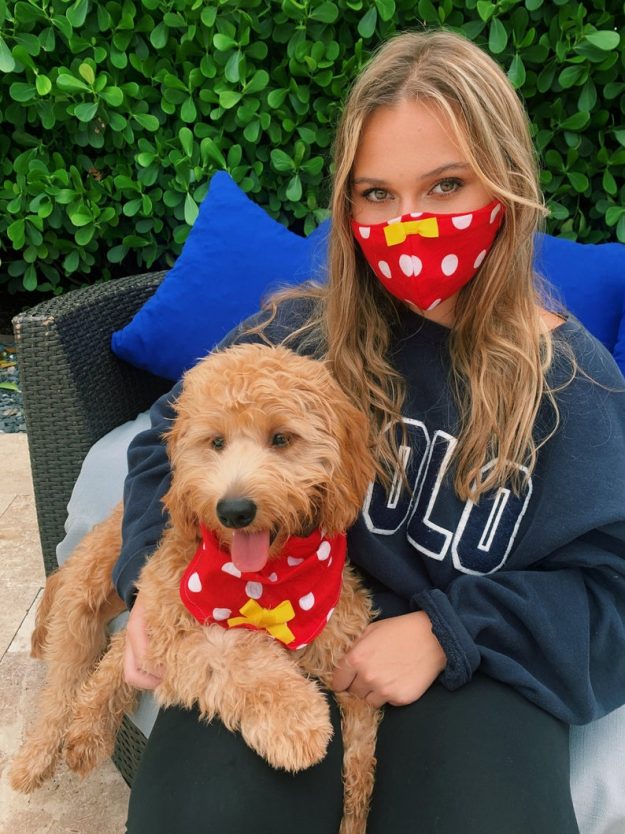 You and your pooch will literally be two peas in a pod. What a great way to make the most of this situation!
And don't fret, we've got the low down on the prices too. For just £12.26 you can snag a matching mask and bandana set. Even better, you can get them personalized with your initials! For just £3 extra you'll get a truly unique piece of fashion. This also makes a perfect gift!
"Dog bandanas can be personalized with your dogs initial as well as your own on your face mask for a customized fit. We currently have a variety of fabrics which we can customize to the size of your dog." - as it says in the product description.
Check them out here: StitchyStitchDesigns
Honestly, I can't get enough of the designs either. From strawberry print, to flamingos, Minnie Mouse and rainbow stripes, you and your best friend are seriously spoilt for choice.
Don't hesitate to send the sellers a message either, they're always open for colour and pattern requests!
I mean, the pictures speak for themselves…
Customers are raving about the matching face mask and dog bandanas. Dawn said "Besides being adorable the mask is PERFECT. I'm in health care and wear uncomfortable masks all day and this one is by far the best. I love the adjustable straps too."
If you are lucky you can get yours before they sell out at StitchyStitchDesigns