Get ready to learn how to make your own massage oil (the best one IMO). It's actually really easy! Who said you can have romantic plans only on Valentine's Day, right? ;) Couple massages is a great way to connect with each other and soothe those sore muscles (especially you, who's hunched over a computer all day).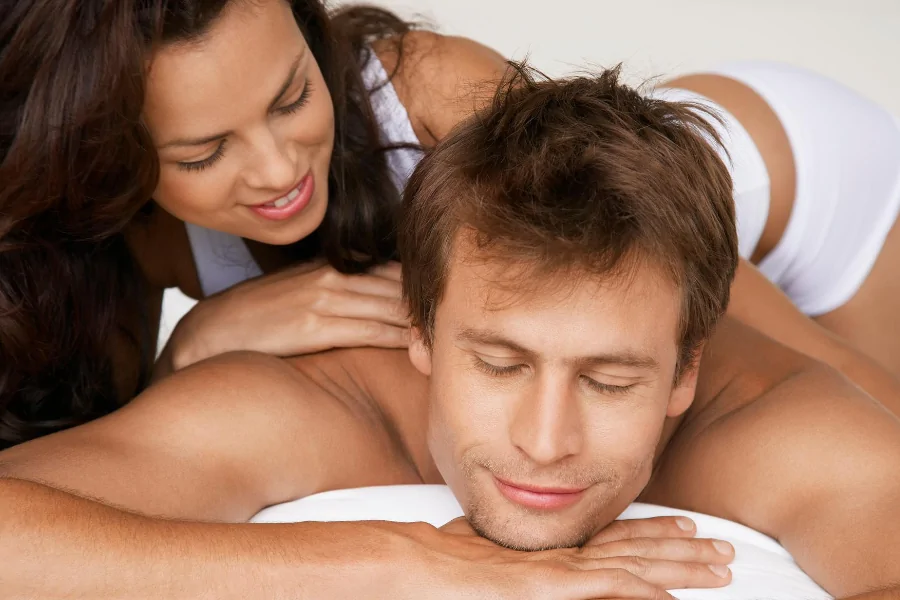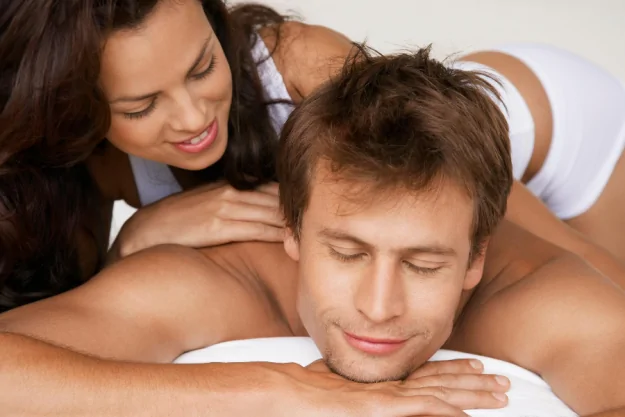 There are so many different variations of massage oils out there, all of which work great, but we'll go with a simple and effective recipe this time. The information below is based on my experiences and information that I've collected over the years from my desire to make my own natural beauty products for myself!
Choosing a carrier oil
First, you'll need a few carrier oils, which is the base for your massage oil.
Olive oil is popular and touted as a moisturizing cure-all, but since it's a thick oil and doesn't absorb very fast, it will leave an oily/sticky residue when used as a major carrier oil in this case because you'll be using a lot of it (although, used in small, amounts, it's a great moisturizer).
Other great carrier oils are sweet almond oil, apricot kernel oil, and jojoba oil (my three favorite oils that can be used across the skincare board, in my opinion!) All are high in vitamin E, have other skin nourishing properties, and absorb well. Previously, I wrote a post about using these oils for a hair mask. So you don't have to feel bad about buying a bottle that you won't use up in one setting because they can be used in so many ways (which I'll get to in future posts).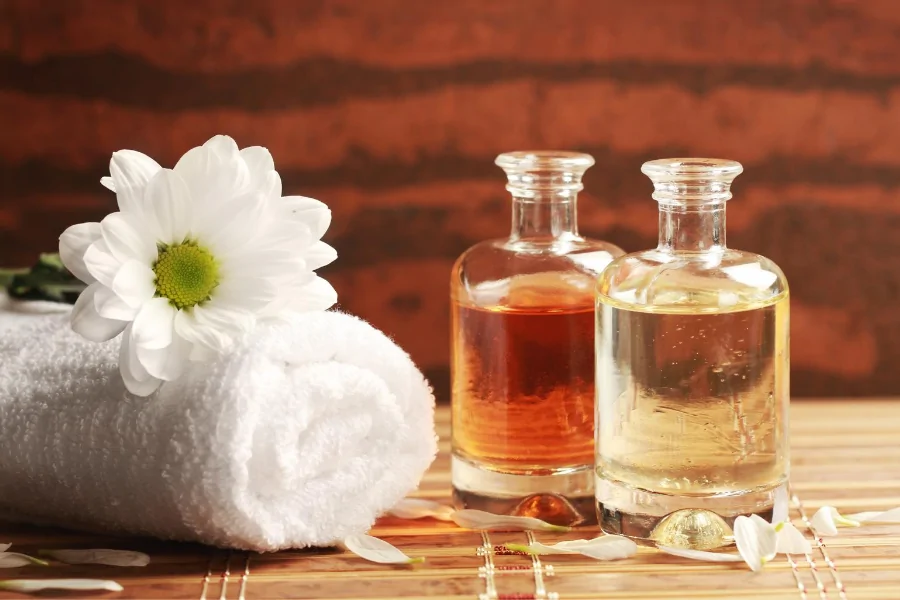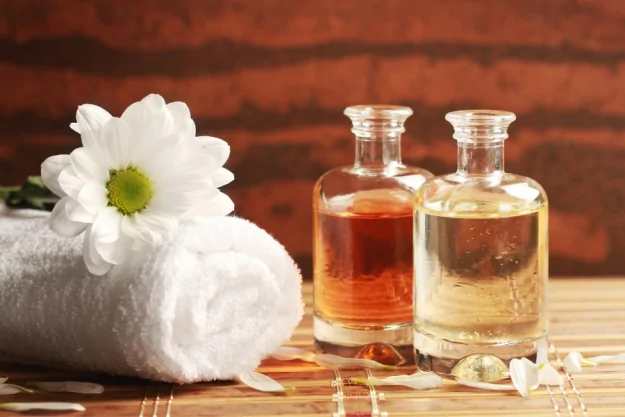 Sweet almond oil is great for massages as it absorbs fairly quickly, but not so much that it needs to be constantly reapplied. It's derived from pressed almonds, has a faint scent, is nourishing for any skin type, and doesn't clog pores. However, it's not for those who have nut allergies.
Apricot Kernel oil is great for dry hair and skin, as well as an alternative for sweet almond oil. It's similar to sweet almond oil in texture and color (though it's a little bit darker), and very rich in vitamin E and essential fatty acids, which gives it a longer shelf life than some other oils while promoting soft, nourished skin. It's also absorbed quickly, therefore it won't feel greasy afterwards, and it's derived from apricot kernels.
Jojoba oil is famous for its haircare properties, but you can also use it for your skin. It's actually not an oil, but a wax derived from the seed of the jojoba plant. It's highly stable (meaning long shelf life) due to it containing long-chain essential fatty acids and fatty alcohols that resemble skin sebum, therefore good for those prone to acne. It absorbs very quickly so you'll need to mix it with other oils.
DIY Massage Oil Recipe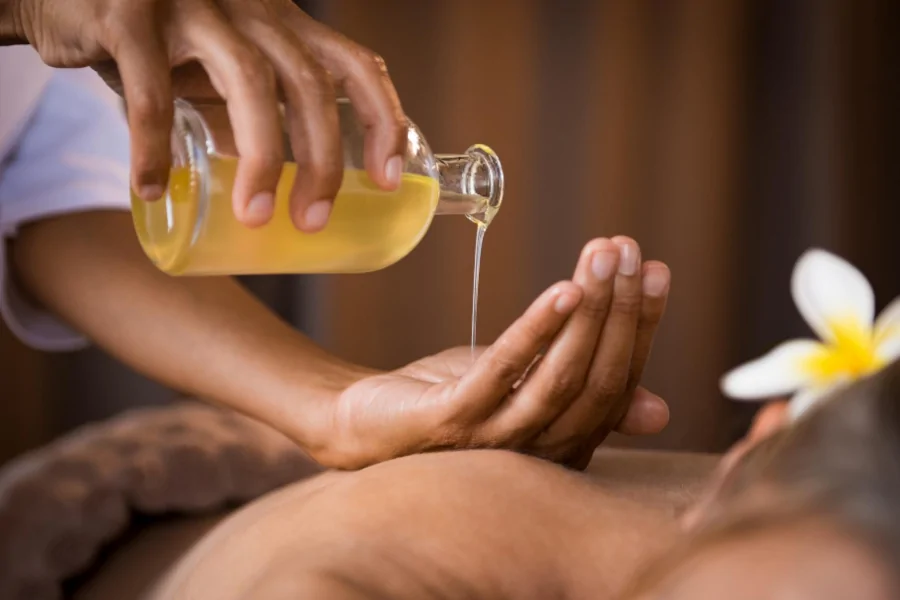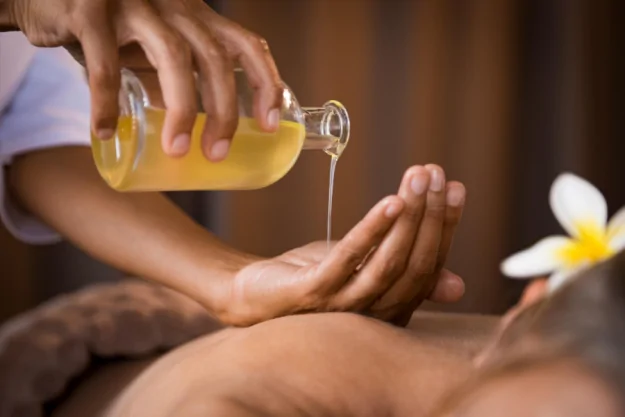 Ingredients:
4 tbsp. sweet almond oil
2 tbsp. apricot kernel oil
1 tbsp. jojoba oil
1 tsp. olive oil (optional: if you'd like some extra oiliness for longer massages without reapplying)
10-15 drops of your favorite essential and fragrance oils (lavender, rosemary, jasmine, bergamot, vanilla, etc.) Try mixing a few to get a personalized scent, or just stick with one.
Mix and keep in a dark (blue or brown) glass bottle. Glass bottles are preferable to plastic as essential oils tend to react with plastic bottles, therefore contaminating the oil. Carrier oils are not as strong as essential oils and some can be kept in plastic bottles, though glass is preferable.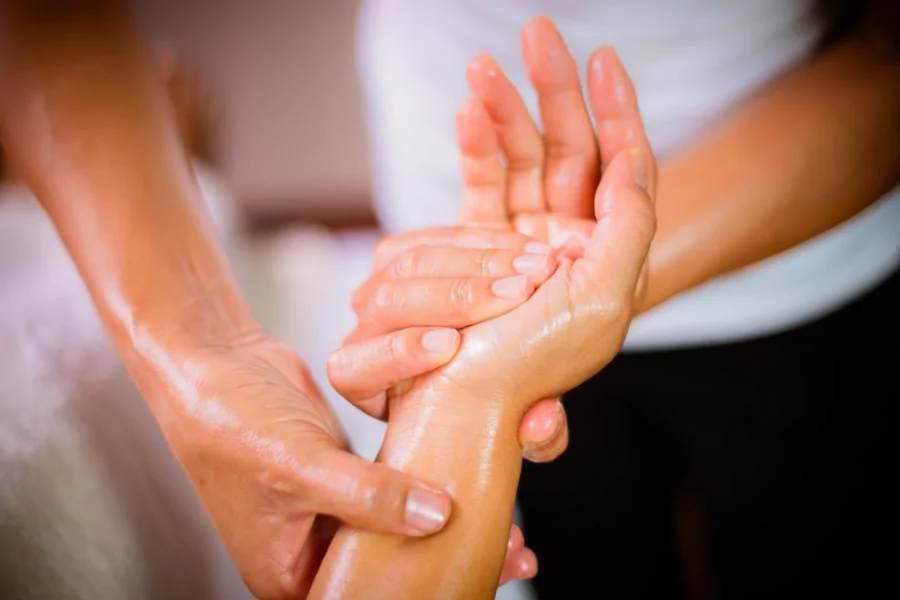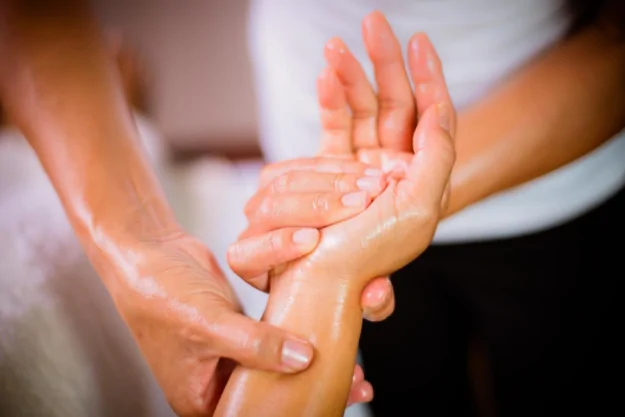 Since your massage oil contains essential oils, you'll need to keep leftover amounts in glass. To prolong the shelf life of all of your oils, keep them in a dark cool place. Mixing a bit of jojoba oil in your other oils will also prolong their shelf life.
Have fun and enjoy the extra pampering!
PIN THIS TO SAVE FOR LATER
Sylvia Silverstone is a passionate writer who loves to share her knowledge and expertise on a wide range of topics, including beauty, life hacks, entertainment, health, news, and money. With a keen eye for detail and a talent for storytelling, Sylvia's engaging writing style keeps readers coming back for more.