Consumers have begun to purchase more environmentally, natural, and ecological beauty products in recent years. These 'environmental beauty' products are not only good for the earth, but they are also good for our bodies. Natural hair care products contain substances that are mild on both the hair and the skin.

Whether you use a few natural products in your hair care routine or want to start from the beginning, there are numerous advantages to using products manufactured from organically derived substances.
Here are nine reasons why you should consider using natural hair care products:
1. They Are Good For The Environment
Natural shampoo and every natural hair care product are manufactured from organic ingredients. Organic farming does not use chemical pesticides or fertilizers and any other synthetic additives that could potentially harm the environment and humans. It means that when you're finished with the product, the packaging won't pollute the environment or end up in a landfill. Rather, the packaging will disintegrate or be reused, causing less environmental damage.
2. Good For Your Hair
The substances in natural hair care products are mild and won't strip your hair of its moisture. They will add moistness into the strands, which is especially important for those with dry or curly hair types which need extra care.
3. Help Maintain Color-Treated Hair
Natural shampoos and conditioners can protect your hair color by keeping it from fading as quickly. The products help lock in the pigment, which means you won't have to visit a salon as often for touch-ups.
Related: All About Holographic Hair
4. Nourish The Hair With Vitamins, Minerals, And Amino Acids
One of the benefits of natural hair care products is that they contain natural ingredients such as vitamins, minerals, and amino acids. These substances condition the hair while replenishing it with necessary nutrients. They also add shine, improving anyone's look when their hair appears dull or matte in texture.
5. Effective At Moisturizing Dry Locks
Natural products are more effective at moisturizing dry locks because they don't contain harsh chemicals or drying alcohols. Instead, natural hair care products use plant-based ingredients that will help keep the scalp hydrated while also adding shine and volume to the strands.
Furthermore, they reduce frizziness by keeping moisture in your hair for a longer time. Natural shampoos can work against frizzy hair by locking in moisture, preventing flyaways from forming throughout the day. It is especially true for those with curly or wavy types of hair who want their bouncy curls without having to deal with a lot of extra frizzes throughout an average day.
6. No Harmful Chemicals Used
They are non-toxic. Natural hair care products don't contain any toxic chemicals that could affect your health or the environment if released into nature. Chemicals like parabens, sodium lauryl sulfate, or phthalates are not found in natural hair care products.
Many of them also do not include synthetic fragrances, making them fragrance-free. Choosing products that are free of these chemicals will improve your hair and skin in the long run.
7. No Animal Testing
Natural hair care products are not tested on animals, and many of them do not include ingredients that come from animals. Choosing natural beauty options can help save the lives of innocent creatures by reducing your demand for animal testing.
8. Smell Great Naturally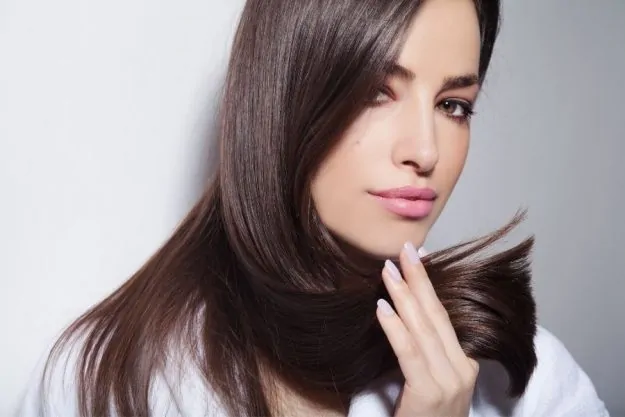 Many people prefer to use a fragrance-free shampoo or conditioner because they don't like their locks to have any added scent. If this is the case, you will be happy to know that just about every type of natural shampoo and conditioner comes without synthetic fragrances. Instead, these products often rely on essential oils, which provide benefits such as antibacterial properties while also giving off an aromatic smell when applied onto the scalp and strands.
9. An Investment Into Yourself
Choosing natural beauty options is a long-term investment into your health and well-being. With the added benefits of reduced environmental damage and animal testing, you can rest assured that your hair is getting the care it needs while protecting your body from harsh chemicals. Natural products are the best option for those who want to take care of themselves and their hair in a healthy, eco-friendly way.
Conclusion
There are a lot of benefits to using natural hair care products. If you're looking for a change in your life, maybe it's time for a new hairstyle or trying out different types of shampoo and conditioner. It's necessary to take good care of yourself to feel your best at all times.
Read next: 25 BEST AT HOME HAIR DYE AND COLOR KITS
Sylvia Silverstone is a passionate writer who loves to share her knowledge and expertise on a wide range of topics, including beauty, life hacks, entertainment, health, news, and money. With a keen eye for detail and a talent for storytelling, Sylvia's engaging writing style keeps readers coming back for more.