Pre-employment tests are not fun by any means, this was particularly true for a woman who was asked to complete the weirdest personality test before she could get a job at a grocery store.
TikToker @ggingervitis shared her bizarre experience in a video with captions, "These make no sense."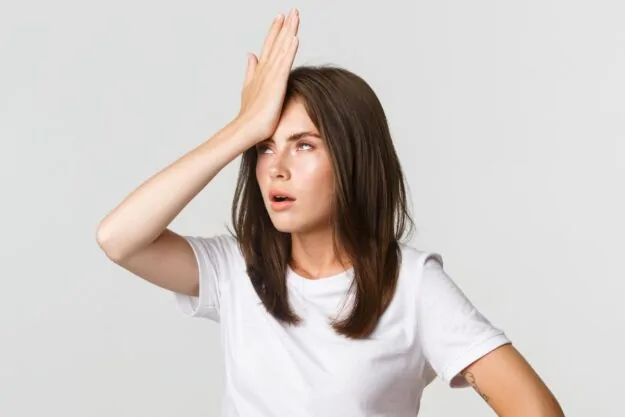 At first, nothing seemed suspicious with this test; she was told that "It's a personality assessment" that she just had to pass to get the job. "They were like, 'Just go with your gut, first thing that comes to mind,'" she explained. 
She pointed her camera at a computer screen to show the weird quiz she was asked to take. The first slide was of a woman looking at iced cupcakes alongside the title "Resist Temptation" and two weird options to choose from: "Me" or "Not Me".
The woman couldn't understand how resisting cupcakes should qualify someone to work at a grocery store, "First of all, I have a huge problem with this: 'Resist temptation,'" she said.
The second slide was even more confusing, featuring a photo of a soup kitchen with the caption 'Soup Kitchen' and options to click "Me" or "Not Me".
Is that even a question? Unsurprisingly, she couldn't see the logic behind it.
"Are they asking do I volunteer at soup kitchens? Am I a soup kitchen? Do I participate in soup kitchens? What are they asking? It's not even a question," she said, "Soup kitchen? Me? Not me?"
Related: The 6 Female Personality Types - Which One Are You? You?
As if the first two slides were not enough to make this woman run — the third slide showed an octopus tentacle served up on a plate with vegetables and half a lemon, with the caption 'New Experiences.'
"I'm down for new experiences, but I won't eat octopus. What the ..?" she said.
The woman mentioned that there are 50 questions to answer in this "nonsensical" personality quiz, thankfully, she didn't go through all of them.
"Weirdest job assessment I've ever taken" she concluded the video.
And because it's TikTok, viewers couldn't help but make fun of her terrible experience. One user wrote: "Did they send you a Buzzfeed quiz??"
"grocery stores are so extra" - another one joked.
Others advised her against working at this grocery store. "I like these tests, it's like a series of less and less subtle red flags, telling me not to work there," they wrote.
This weird personality test also evoked similar bad memories of other job applicants: "LMAO I had to take this test years ago. I posted it back on my own TT feed too. my fav is a pic of a plain hamburger that says 'good enough'" one user wrote.
The moral of the story is to run when your hirer asks if you can resist temptations or eat octopus tentacles - a huge red flag!
Have you ever experienced a strange job assessment? Tell us in the comments!
Read Next:
Sylvia Silverstone is a passionate writer who loves to share her knowledge and expertise on a wide range of topics, including beauty, life hacks, entertainment, health, news, and money. With a keen eye for detail and a talent for storytelling, Sylvia's engaging writing style keeps readers coming back for more.