If you want to dip dye your hair at home the right way, you came to the right place!
Dip dye hair trend has grown to become very popular. The ombre look has taken off and it is not just for the teen scene. Young adults and young people-at-heart have made this look their own.
Some choose to try and achieve this look on their own or with the help of a friend. Others leave it up to the salon of their choice to make sure they know they won't mess it up. If done wrong, it can be damaging to your hair, so be careful either way.
If you love the dip dye hair style you may want to learn more about the mesmerizing rainbow holographic hair color too.
How to Dip Dye Hair
Unleash your inner rock star with a fun, funky, and fab dip dye hairstyle. Here is how to dip dye your hair at home.
To apply your at-home hair color, first pick out the shade you want. There are many different brands of hair color to choose from, so make sure you read reviews and look at pictures of people who have already used the dye you're looking at. This way you can determine how it will turn out.
Choose the bleach that is best for your desired color. Note that some colors will come out easier than others.
Next, mix together your hair dye and follow the instructions on the packaging. Apply it with a brush or comb and rinse after 10 minutes (most dyes).
Finally, wait a day before showering to let it set and enjoy!
Dip Dye Hair: A Rainbow of Colors
Dip-dyed hair or the ombre look is sort of like a touch of scene hair but with a more organized look to it. In this process you lay the hair you want to have colored down flat and use a hair color paint brush to coat the hair you want the color to be.
You can have light pink to dark pink, or dark green blend to lighter green, which is part of why people enjoy it so much. They are not your typical colors; but something bolder made like a piece of artwork. You have a lot of control over where the color goes and where it doesn't.
Your Own Hair Becomes a Multicolored Headband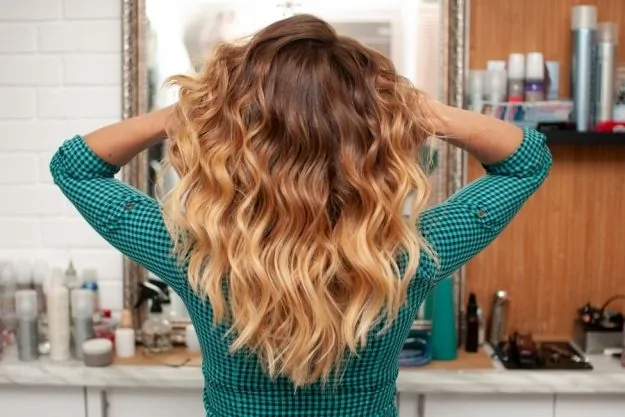 Any kind of braid you do is going to enhance the difference in color between your dip dye colored hair and your natural hair color.
Try a braided headband with this look. Make two braids from the nape of your neck and pinning them laying somewhat overlapping each other on top of your head with hairpins. You'll have a multicolored headband of your own hair.
What are the benefits of dip dye?
Many of the benefits of dip dye are that you can change your hair color without committing to a new hair color. Dip dye is also low-commitment as well as more permanent when compared to other popular methods.
It is an easy way to add color to your strands and many people use it for quick changes or make statements by adding bright colors. You can also find dips at stores and they're really easy to do at home too!
What is the difference between a dip dye and a regular dye?
Both a dip dyes and regular dyes are used to dye hair strands, but with the dip dyes the strands have more color at the ends.
Personalizing the Ombre Dip Dye Look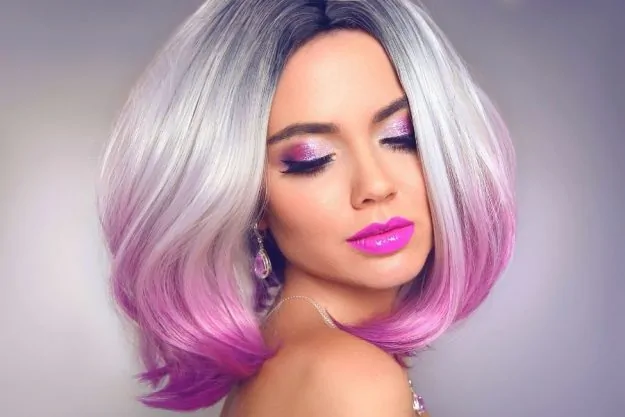 The ombre look doesn't typically cover the whole head. It is usually the last couple of inches of hair whether it is the bangs or the ends of the hair. The dip-dyed portion is then wrapped in foil and left to set for a little while – the amount of time depends on what you are using to color it.
Related: Best Home Hair Dye for Ombre Hair
Dip dye hair color does not tend to be permanent. It fades depending on how processed your hair was before you colored it, and what kind of hair color you use.
Once you have made this look your own, you'll notice the difference in how the herringbone braid looks when you have regular hair color combined with the color of hair you chose to color your ombre look with mixed together.
The braid alone mixed with the ombre look is quite trendy. It has almost a tie-dye type of vibe to it.
How long should I wait after bleaching my hair for the first time before re-bleaching it?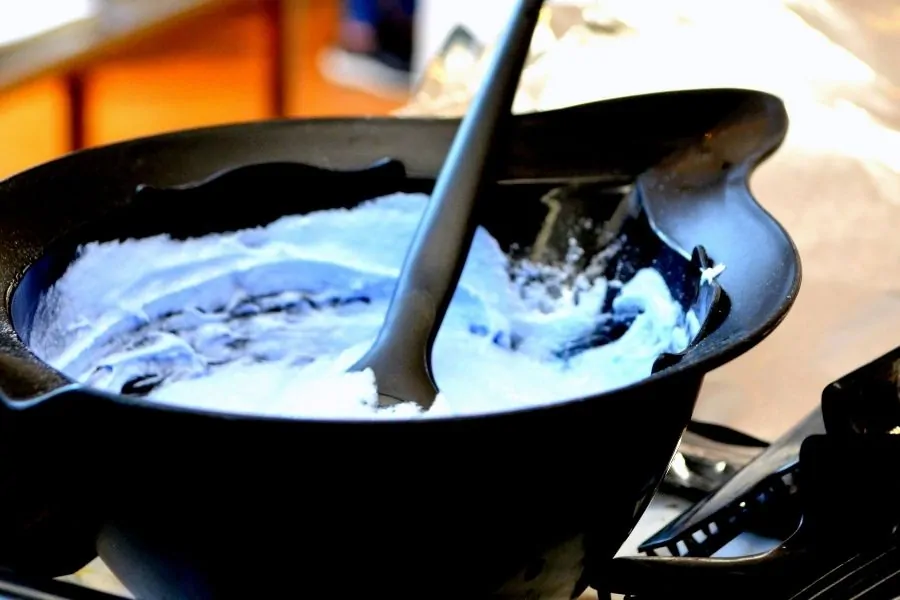 There are many different opinions on how long a person should wait after bleaching their hair before re-bleaching it. Some say to wait at least a few days, others say one day and some people say you can do it right away. Many experts recommend going to a professional first time bleach your hair and doing it yourself only if you have experience doing so.
Is it really necessary to bleach my hair before dip dyeing?
Dip-dyeing your hair can be a fun way to experiment with color. To do so, you must lighten the desired sections of your hair with bleach before dyeing them a bright color. You can then use the same dye to dip-dye any other sections of hair as you wish, or mix and match different colors for more variety.
What are the best brands of at-home hair color?
Dyeing your hair is a very personal choice, so make sure to research which products are best for your hair type and hair color before making your final choice.
If you're looking for a reliable brand, look for one that has been around for a long time and is known for quality products.
If you're looking for something new and exciting, try a few of the most popular dyes and see which one you like best.
What is the difference between dip dye and ombre?
Dip dyed hair is any hairstyle that has two colors making up the dye. The first color is the color of your natural roots and the second is the color of your choice for the top part of your hair.
Dip dyed hair does not involve gradually fading from one color to another like ombre does, it's a low-commitment yet more permanent way to add color to strands.
Be Cautious if You Dip Dye Your Hair at Home
Be forewarned about trying this look at home. If you are not cautious enough, it can be messy, and you may mess it up making your hair damaged. In this case you might want to go into a salon to have it fixed. Otherwise, just be very careful and try to have fun with your look.
Cynthia is a U.S. writer who has been writing online for more than a year. She enjoys writing and sharing the latest hair fashions including caring for hair, and giving hair style tutorials; tips for having great skin and a healthy body just to name a few things. Offering a little advice for getting through tough days is another subject she enjoys adding her 2 cents on. She has lots of hands-on experience with hair care, lifestyle tips and hair styles.