Whether typing, doing chores, or other activities, your hands are always in use. Constant use can cause ugly dirt accumulation under your fingernails and surface discoloration. Thankfully, everyone can have clean and healthy fingernails nowadays. Simply clean them on a regular basis, wear gloves when possible, and keep your fingernails in good condition by grooming them.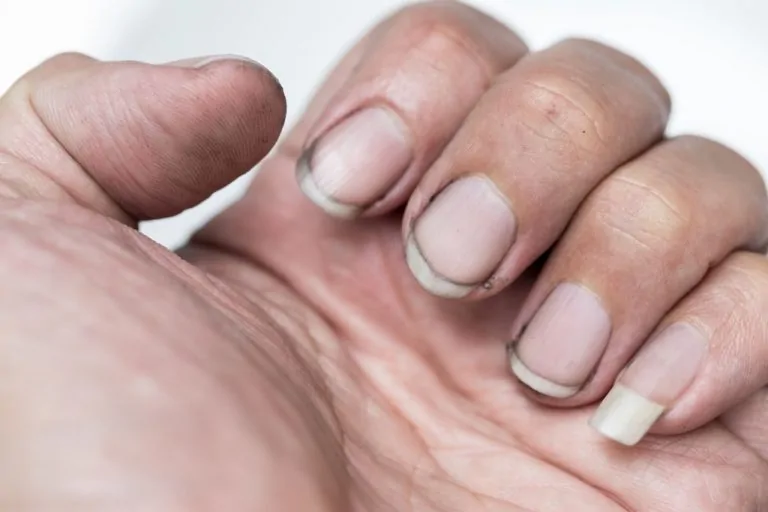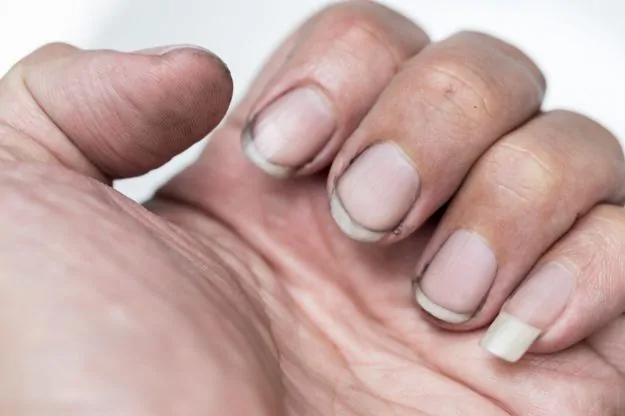 Nail care has always been the talk of the beauty world. Women adore the versatility of nail care and its convenience as a beautification upgrade with the addition of nail polishes and acrylic nails.
Related: Why Do My Acrylic Nails Hurt
Despite the various makeover options available to make our nails look more fabulous than ever, we can generally say that clean nails are healthy nails. But despite the amount of time, love and care we put into nail care, it can be quite frustrating when we come across nail build-up on the underside of our nails. If you're wondering what this accumulation or nail build-up consists of, here is the answer.
What is the dirt under your nails?
Nail build-up or sludge may be very unsightly and a nuisance to have, but fret not as it is not as harmful as it appears and is actually quite a common thing to experience.
As protein found in the nails and the exterior layer of the skin breaks down, it will leave behind keratin debris which accumulate to form the build up on the underside of your nails. In addition, daily interactions with your common day-to-day surrounding such as lint, dirt and personal beauty products may cause some of these materials to get stuck on the underside of your nails and aggravate the nail build-up even further.
Related: Why Are My Nails Soft and Bendy?
Even though the production of keratin debris may be part of the normal biological skin and nail cycle, extra caution should be given if the nail build-up changes from grey to greenish discoloration. This issue may be attributed to the presence of a strain of bacteria called the Pseudomonas (1) which is notorious for producing green pigments that nail technicians refer to as 'the greenies'.
Furthermore, Pseudomonas has a higher affinity to replicate under acrylic nails due to the length of the nails and the hidden openings they create which trap the bacteria and encourages their growth.
How do you keep dirt from getting under your nails?
To get rid of the dirt underneath your mails, follow these simple steps:
Try to keep your nails as short as possible to reduce the surface area of bacteria production on the underside of the nails.
Find more effective ways to clean the underside of your nails, for instance, you can try digging your nails in a bar of soap so it will pull out the trapped debris on the underside of your fingers and as a result leaving you with cleaner and whiter nails.
Select beauty products that will contribute to lesser build-up to your nails by substituting highly creamy moisturizers that can cause goopy nail build-up to moisturizing oil.
It is also advised that you should ditch a nail brush when cleaning your nails and switch to an orange stick (a manicure tool used to clean fingernails, push back cuticles and pull out excess skin) instead, as nail brushes can not be sterilized and may harbor bacteria. Just bear in mind to swipe the orange stick gently underneath your nails so the nails and the nail beds so not separate.
Use a Glass File Instead of Metal File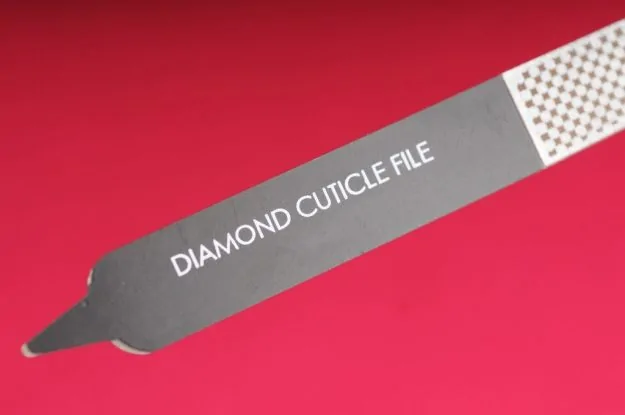 Another highly effective method to clean and maintain your nails (2) is by using a glass file.
Yes, a glass file is proven to be better than metal files for trimming your nails. Purchasing a glass file and discarding your old metal file is a big step towards having the healthy and clean nails that you have always dreamed of.
Forget cutting and filing your nails with materials made out of metal and switch to glass files for beautifully kept nails. For an even better result, try filing your nails with a glass filling in the same direction, but if you are in a hurry, you can still file them bi-directionally and still achieve an excellent result.
How do you keep the bottom of your nails clean?
The most common answer to this question is that you should use a nail brush and scrub the underside of your nails. This helps get rid any dirt or other debris, which can accumulate here. Especially if it's not cut short enough (causing "long fingernails" issues). You might also want to use products like clippers, nail files or emery boards.
If you find yourself having trouble with cutting short enough nails, the best option is just get them trimmed regularly by a professional.
Why do my nails get dirty when I scratch my head?
The "waxy" sebum is commonly referred to as "scalp gunk". It appears on the scalp as a white, dandruff-like coating. People find this when they unknowingly scratch their scalp and discover a white, waxy layer under their fingernails.
Is the dirt under your nails poo?
No, it's not actually fecal matter but it can look a lot like poop. It's a mix of dead skin, oil, dirt, and possibly bacteria or fungus growing beneath your nails. When you scratch yourself, skin cells, sweat, and your own skin oil accumulate under the nail.
How dirty are fake nails?
Artificial nails are dirtier than real ones. According to experts, they may appear cleaner because they hide what is accumulating beneath. And what lurks underneath is pretty gross. Researchers believe that artificial nails contain more germs than natural nails.
Read next: 7 Secrets for Beautiful Nails
Sylvia Silverstone is a passionate writer who loves to share her knowledge and expertise on a wide range of topics, including beauty, life hacks, entertainment, health, news, and money. With a keen eye for detail and a talent for storytelling, Sylvia's engaging writing style keeps readers coming back for more.