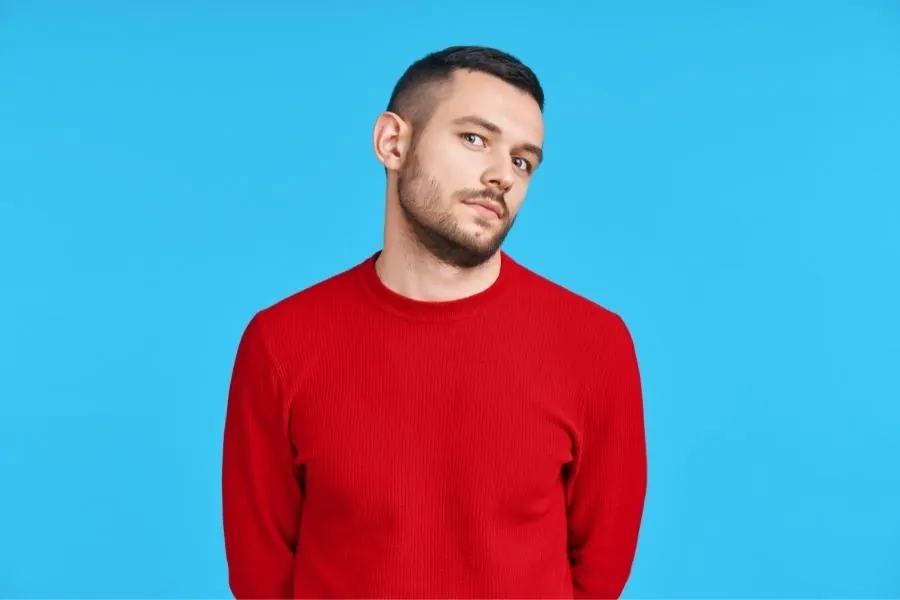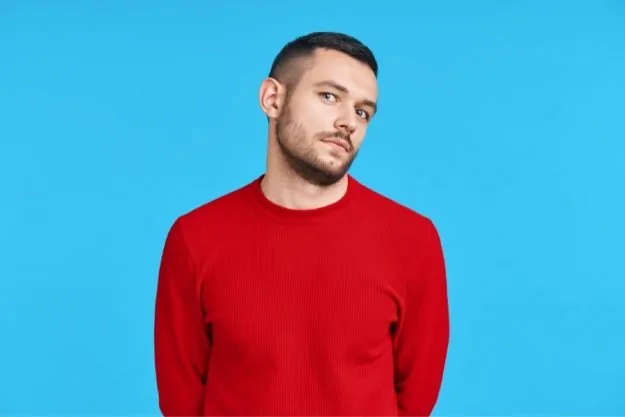 You may be asking yourself why your guy wants to slow down your relationship pace. You're probably already thinking that something is up, and you would be right in your assumption, especially if you've had a fast-paced relationship before.
There can be many reasons why he suddenly wants to take it slow. Some of these reasons could include his need to make sure that what he feels for you is love with a "capital L". Or maybe he made mistakes in his previous relationships, and he wants to avoid making the same errors.
The truth is, it's not always because of you, even when it feels that way. To delve deeper into this topic, here are some reasons he wants to take it slow.
Related: 50 things guys say and what they actually mean
He's A Planner
Maybe your guy is a planner who's already figured out how the rest of his life is going to go. He may have a timetable ready, including when he's settling down. Yes, it does sound as if he's a bit obsessive. However, some people do work better with a plan.
Maybe your guy is thinking like this- he wants to get a stable job at around 25, get promoted at around 30, and finally meet someone and get married at 35. You could have come into his life when he was still 33, which accounts for his need to slow down a bit.
He Doesn't Want To Repeat His Mistakes
Most guys don't want to repeat history, especially if their past was more than a little complicated and hurtful. Perhaps your guy wants to take it slow because he's been hurt by his past partner. Maybe he believes he made mistakes then, and he doesn't want to make them again with you.
This could mean that he feels very strongly about you. He probably is already halfway in love with you, which is why he's slowing down to avoid hurting you or himself.
It could also mean that his past relationship was too hurtful, and thinking about jumping in with both feet once again, terrifies him. If this is the case, it would be best if you just let him set the pace, comfort him with your consistent presence, and let him know that you'll always be there for him.
He Thinks Slowly Means Surely
Some guys believe that taking things slow means that they are taking the relationship to the next relationship stage. This is because they think that being slow-paced equates to being sure.
Also, some people believe that taking things slow means enjoying the relationship more. There is no need to hurry, and you have all the time in the world to enjoy each other, without any outside pressure.
It could also mean that he wants more than a fling with you. He is willing and eager to take the time to cultivate his feelings.
He Wants To Know The Real You
At the beginning of every relationship, it's normal to want to show the best side of yourself. Which means you won't know the bad things about each other. This would cause a huge surprise if you suddenly decide to get married or live together.
Taking things slow means that he can have a lot of time to learn about you. This includes all your lovable points as well as your not-so-cute peeves. This circumstance also allows you the same privilege of learning a lot about him.
He Wants To Fix Himself First
Being a man in the 21st century is a lot of pressure. There's so much they need to do. Society puts them on a pedestal and believes that most responsibilities in life and relationships fall on their shoulders.
Some guys don't want to be in a serious relationship when they are still unsure about everything else in their lives. They want to be alone to give themselves enough space and time to improve their personal and professional lives. They don't want to enter a relationship while they are still figuring things out for themselves.
Most guys also don't want to make commitments when they know that they still have issues and traumas that they need to resolve. Perhaps he has lingering resentments towards his parents, who were never around, or something like that. Maybe he knows that he cannot fully love another person if he's still broken.
This is why he wants to take things slow. He doesn't want to burden you with his baggage and his need to outperform himself. He wants to sort himself out without any relationship entanglements.
He Saw Your Red Flags
Red flags are not only inherent in guys- some girls exhibit them too. Contrary to popular belief, guys get hurt, too. Perhaps he saw some of your red flags, which made him take a moment to pause and reflect on the direction of your relationship.
Maybe you're still flirting with other people while you're with him, and he's seen you at it. Or perhaps you never want to talk about the future, and whenever he tries to get you to engage, you point blank refuse to do so.
These could be red flags to him, and maybe he wants to slow things down so he can decide. He could think about going for it, and for you, despite the red flags, maybe because he thinks you'll change eventually. Or perhaps he wants to slow it down to a stop because he doesn't want to be just another plaything to you. Maybe he wants to give you enough space to decide.
He's Confused
Some guys enter relationships without actually thinking about the future. They just go with whatever they feel at the moment. When the time comes, and they get hit with the potential for more complex emotion, they suddenly don't know what to do. They get confused.
If he's confused about himself, you, your relationship, or his life in general, he will definitely want to slow things down a bit. Or perhaps he's confused and not a little disoriented with how fast things are going in your relationship. Maybe he found himself in danger of falling in love with you, and he's not quite ready to take that leap yet.
In any case, if this happens, try not to push him. He probably needs enough time to figure things out himself.
He Doesn't Feel Like You Need Him
Most people want to feel needed. So if he feels as though you are too independent and strong, he'll eventually convince himself that you don't actually need him. He will feel insignificant, as well as emasculated.
The truth is, even strong, independent women need people. Being strong and independent does not mean that you have to do all things by yourself, all the time. It can sometimes mean you have to be strong enough to realize and accept that you can't do everything yourself.
Your man has to feel like he can swoop in and save you if you need him to. You have to trigger his hero instinct.
If he feels like you don't need him, he will pick himself up and get out of your life as fast as he can.
He Doesn't Think You're The One
Most guys love a challenge. This means that for some of them, if you decide to sleep with them after one meeting, they'll think you're too easy. If the guy believe you're an easy girl, he won't think that you're someone they can bring home to meet their parents. You can read the signs when he doesn't want a relationship with you.
If you want him to take you seriously, you have to give it at least a month before you consider sleeping with a guy. This is not only for their benefit, but yours as well. You have to develop even a little talent for discernment. For your safety, and for your future.
He could be thinking that you're not someone he can form an emotional connection with since all you've ever had was the physical kind. That is why he wants to slow things down a bit.
He's A Traditional Guy
Some guys are old-fashioned. They want to do things in the proper order, like how they did courtship before. He believes that intimacy can only be developed and nurtured in a relaxed environment, away from peer pressure and the temptation of early sex.
This means that he may be taking things slow to allow for a more natural emotional connection instead of hurried physical closeness. He won't want to sleep with you immediately. He will probably wait until you've fully committed yourself to each other before even considering sex.
He Wants To Get Over His Ex
Maybe his previous passionate relationship was so complicated that he needs more time to figure things out properly. This could be why he wants to slow things down with you. He probably met you right after he broke up with his previous girlfriend.
This doesn't mean he doesn't like you. He actually probably does a lot. This is why he wants to make sure that what he's feeling for you is the real deal, without any leftover baggage from his previous girlfriend. He probably wants to protect you from himself. He just wants to make sure that you're not just a rebound girlfriend to him.
FAQS
What Does It Mean When A Guy Wants To Take Things Slow?
When a guy wants to take it slow, it usually means that he wants to set a slow, unhurried pace that allows the development of desire, intimacy, connection, feelings, and commitment. He probably wants you both to feel comfortable enough with each other that you can share anything and everything without any filter.
What Does A Guy Mean When He Says He Wants To Take It Slow But You Already Slept Together?
If you've already slept together and he suddenly says he wants to take it slow, it probably means that he wants to stop seeing you. He already got what he wanted from you, which was sex. It means he doesn't want a committed relationship- not with you anyway.
How Do You Tell If A Guy Wants To Take It Slow?
You can tell that a guy wants to take it slow when he's not in any particular hurry to sleep with you. This doesn't mean that he doesn't desire you. He does, he just respects you too much to suggest it after a casual acquaintance. He will probably show his interest in you in other ways, such as asking you to talk about yourself to learn more about you.
Is Taking It Slow A Bad Sign?
It depends on the situation. Sometimes, taking things slow is the next step towards the ultimate intimacy. Allowing for enough time to be comfortable around each other is beneficial to a healthy, committed relationship. However, if it's going too slow, it may as well have stopped, then yes, it is a bad sign. It means he is not giving your relationship another thought. He probably already moved on after you slept together and said that to not hurt your feelings.
What To Say When He Says He Wants To Take It Slow
If your man says he wants to take things slow, don't think about the worst immediately. Stay calm and composed, and ask him why and what he means. He will be more inclined to tell you if you don't become too emotional. It is also a lot more beneficial for you in the long run to know his reasons. After all, you don't want to cling to him and wait around for him just because you didn't know what he meant when he said it.
Is He Taking It Slow Or Stringing Me Along?
If he's serious about you, he's probably taking it slow so you can get more comfortable around each other and learn more about the other person. However, if he already slept with you, and he seemed insincere when he said it, he's probably stringing you along. Maybe he thinks he can call you every now and then for a quick roll in the sheets.
What Do I Do If He Wants To Take It Slow?
If he says he wants to take it slow, there's only one thing you can do. You can ask him why and then respect his decision. This doesn't mean that you will become a doormat without feelings. It only means that you can't force him to stick around with you or to take things to the next, deeper level if he's not ready.
Nicole Graham is a relationship expert at Womenio.com. She is helping women grow into their best selves so they can be confident and bring more love, passion, and purpose to their lives. Nicole enjoys studying the psychology of love and is passionate about writing on them. She offers helpful tips and advice to help overcome any relationship issue, whether you're single or already in a relationship.