Looking for the best substitute for yogurt or Greek yogurt in smoothies? Smoothies without yogurt are a wonderful choice for breakfast with fresh fruit and granola. Or, they make a refreshing pre or post-workout drink with protein powder.
Let's see the best alternatives.
The 4 Best Yogurt Substitutes in a Smoothie (2022)
You can totally leave out the yogurt from your smoothies but rather exchange it with one of these alternatives. Here are the top substitutes for yogurt in your smoothies: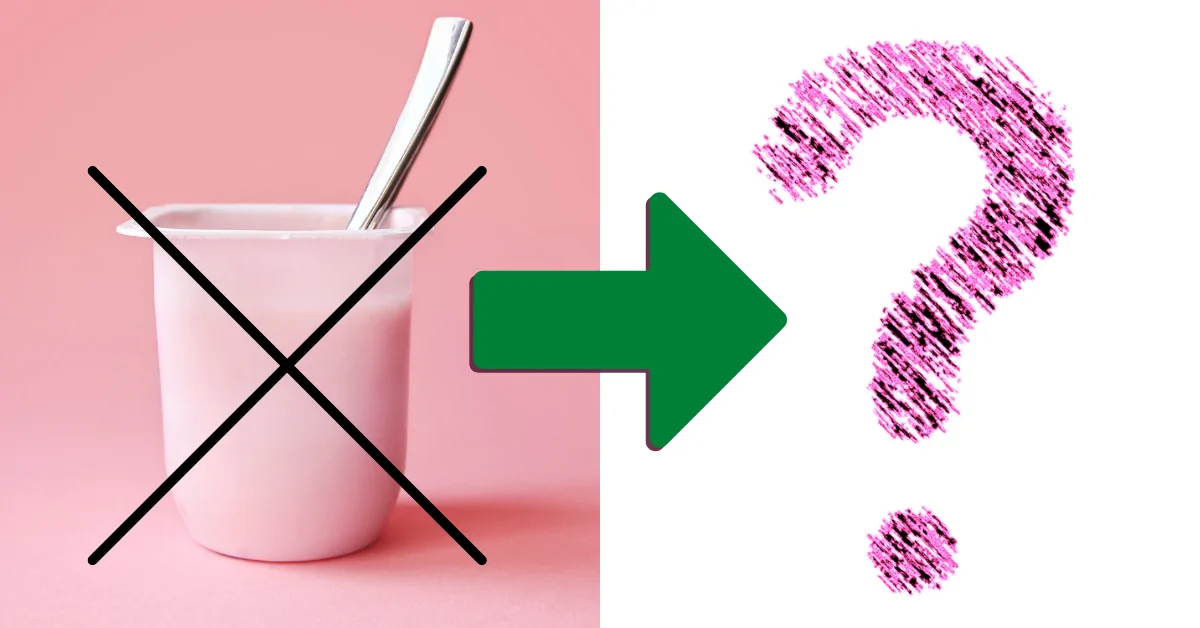 1. Coconut Cream
Coconut cream is high in nutrition and healthy fats, though also high in calories. Stay away from labels like "lite" or "coconut milk" and go straight for the heavy one. Coconut cream is thick, smooth, and very delicious. (1) It's one of my favorite yogurt replacements.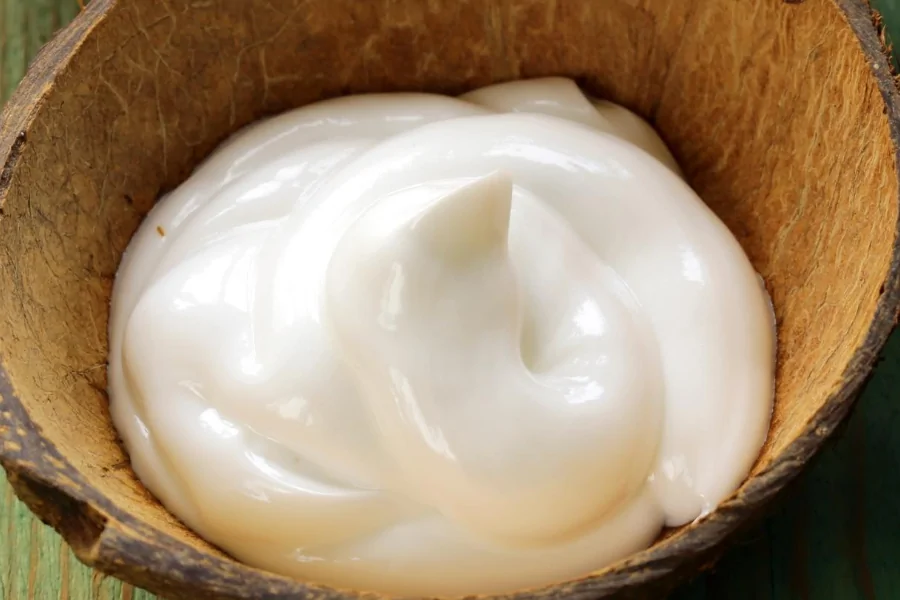 2. Almond Milk Yogurt
Plain almond milk yogurt is a healthy and delicious yogurt substitute. You get many additives in usual yogurt alternatives, i.e. guar gum and acacia gum for thickeners, not to speak about added sugars. Plus, it will give your smoothie a nice nutty flavor as well.
3. Chia Seeds
Omega-3 stuffed chia seeds have proven to be an extraordinary thickener and a great yogurt substitute. Put one tablespoon of chia seeds in a cup of water for around 15 minutes.
They'll get gelatinous and will thicken your smoothie pleasantly. They have a mellow, nutty flavor, and can boost your energy in the morning. (2)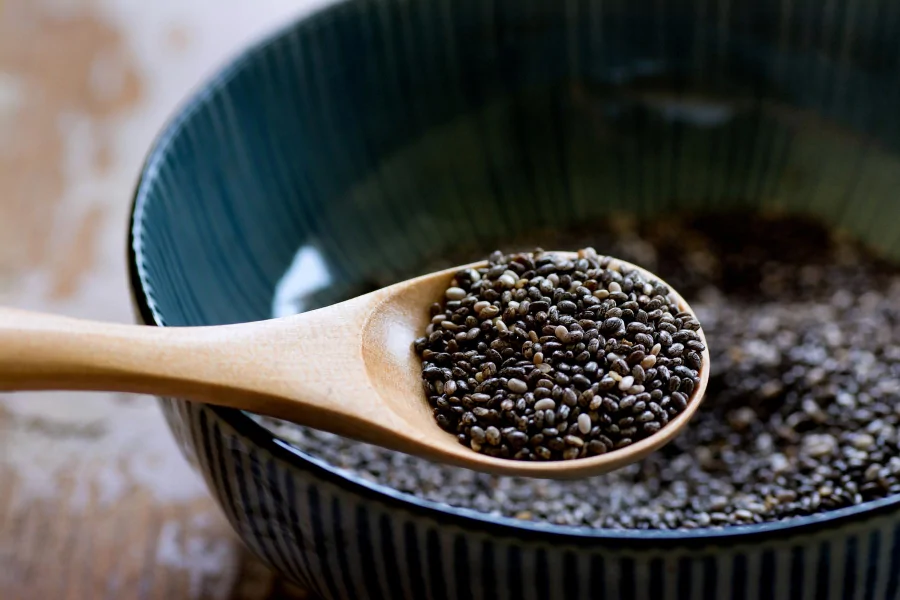 4. Protein Powders
Protein can make an incredible additive to your smoothies, as it boosts your energy, keeps you full for longer, and enables your muscles to grow. In case you're keeping away from dairy, avoid whey powders.
You can buy incredible tasting plant-based powders at a similar cost as quality whey powder, plus they have higher nutritional content. Check out Vega Sport Premium Protein for a choice with extraordinary flavor.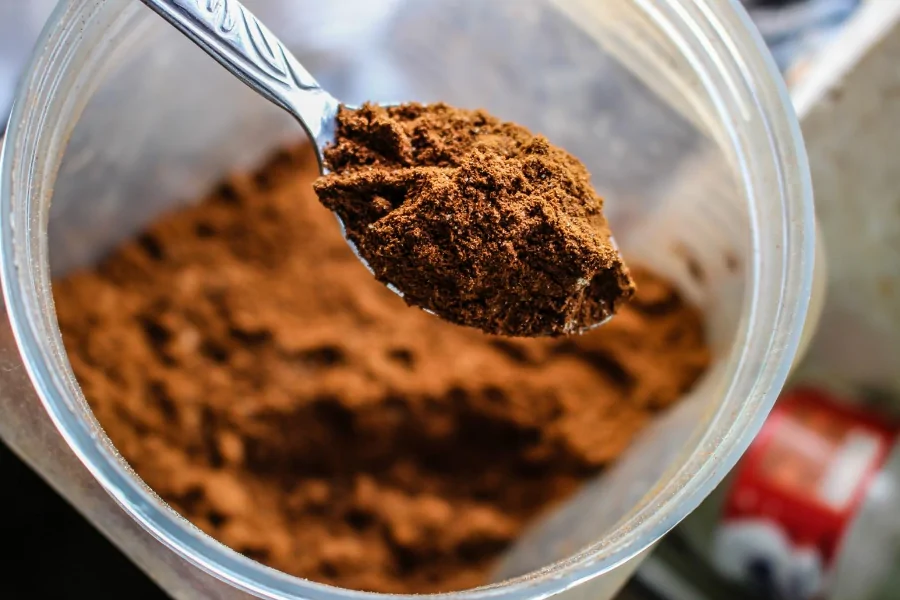 ---
Substitute for Yogurt in Smoothies - More Options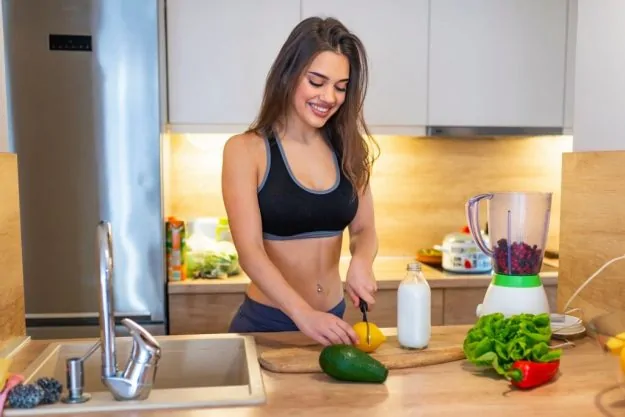 There are a lot of different types of smoothies you can make that don't use yogurt at all. Some fruit smoothies will simply use frozen fruit as the base. And, protein smoothies may work out quite well with protein powder and milk. 
Here are a few tips to consider when making a substitution. 
Can I use milk instead of yogurt in a smoothie?
Yes, in many cases you can use milk or dairy-free milk (3) instead. The consistency won't be quite the same. If you use milk, your smoothie will be a little bit thinner than if you use yogurt.
For dairy-free yogurt options, try almond milk, soy milk, or cashew milk. Dairy-free milk is a good low-fat option for people that are watching their weight. 
If you would prefer to use a substitute, rather than leave the yogurt out completely, you can try a few of these options. Or, a very simple alternative is just plain water. It won't be as thick and it won't add flavor. But, if you are out of yogurt, it works well as a replacement.
Related: How Long Can You Keep a Fruit Smoothie in The Fridge
Other cultured milk alternatives
You might want to try another type of cultured milk. For example:
buttermilk

kefir

koumiss

acidophilus milk
By using a cultured milk alternative, you will get the added probiotics that are important to your gut health.
Coconut cream or coconut milk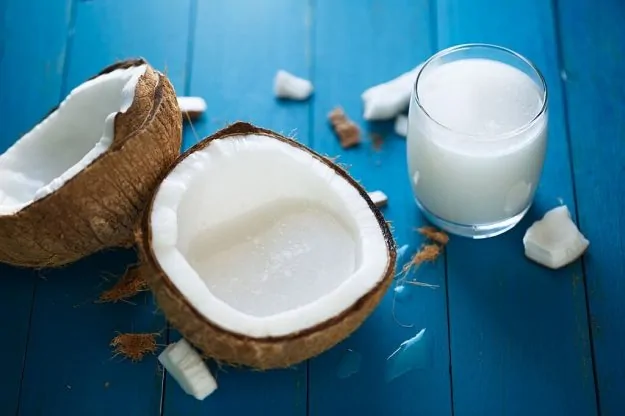 If you're wondering about a substitute for yogurt in smoothies, you might want to consider using coconut cream or coconut milk. Coconut milk is a thinner alternative. So, you will have the same type of results as if you used milk. Coconut cream is heavy, thick cream and will have a more similar consistency to yogurt.
Chose a non-dairy yogurt
If you are lactose intolerant and cannot use traditional or Greek yogurt, look for one that's dairy-free. Most stores carry almond milk yogurt, soy yogurt, and coconut-based yogurt. You may be able to find a few of these at your local store.
How to thicken smoothies without yogurt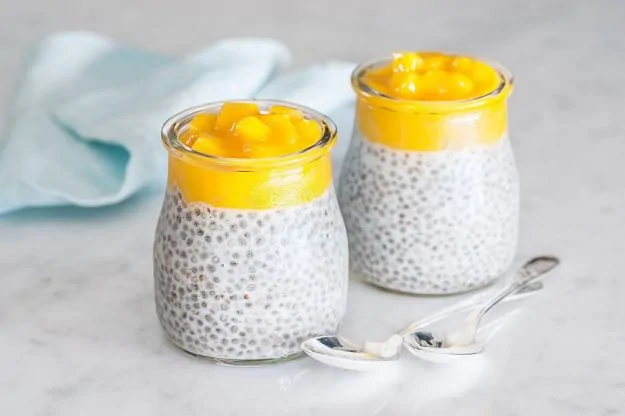 If you usually add yogurt to thicken your smoothie and you want an alternative, you can try chia seeds in the first place.
Chia seeds
Chia seeds are a healthy choice that's loaded with Omega-3s. And, while it doesn't taste like yogurt, it can help thicken the consistency. Just take one tablespoon of chia seeds and three tablespoons of water. Allow the seeds to soak for 15 minutes. And, add it to your mix.
Add protein powder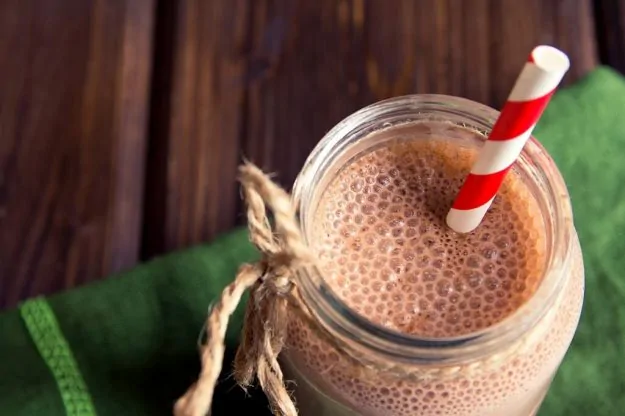 Many people add protein powder to smoothies because it gives you energy. And, if you are watching your weight, it can help you feel full for a longer period of time. So, if you want an alternative to yogurt that's a good source of protein, you can try adding a protein powder.
They come in a wide variety of different flavors. And, there are even vegan protein powders if you prefer. My favorite is Vega Sport Premium Protein for a choice with extraordinary flavor.
Nut butter
If you're not a fan of chia seeds, you can use nut butter to thicken your smoothie. Both peanut butter and almond butter are delicious choices. But, you can also add sunflower butter or even hazelnut butter if you like. It's a great choice for healthy fats, protein, and added fiber content.
Flaxseed
Flaxseeds are small, brown seeds. They are slightly nutty in flavor and add a wonderful texture to smoothies. The outside of flaxseed is edible and adds a slightly crunchy texture, which is fun.
Sometimes they're sold ground up or cracked, but you can buy them whole and grind them yourself in order to reap the full benefits. This little seed when eaten, is said to lower cholesterol and help regulate blood sugar.
The benefits are nothing short of abundant out of this little seed. From omega-3s to protein, these little, brown seeds have many great things to offer you. To be more specific, they are loaded with fiber and lots of minerals and have fairly absorbent sediment that will allow all the benefits of soaking right into your smoothie.
Add avocado for creaminess
One of the reasons people add yogurt to their smoothies is to make them more creamy. If this is your goal, avocado is a wonderful option. (4) Not only are avocados high in fatty acids, but they have a wonderful creamy texture when blended.
If you worry about the taste of the avocado, you can always add chocolate, fruits, or nuts as well to change the flavor.
Other options for added texture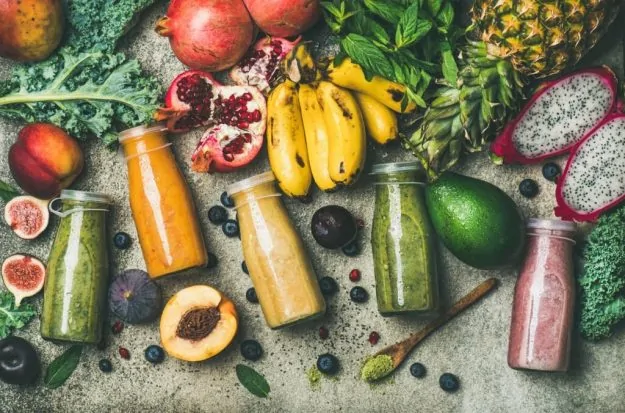 There are a few other substitutes that you can use in your smoothies that will give more texture.
Sweet potatoes
You can try cooled, cooked sweet potatoes. This is a delicious option for smoothies that have nuts, cinnamon, or maple syrup. It also goes well with applesauce.
Banana
You can also add a banana to your smoothie. And, in a recipe that calls for ice cubes, you can substitute chunks of frozen banana. Bananas are high in sugar so be careful. And, if you enjoy them, the flavor compliments most green smoothie recipes.
More non-dairy options
There are a few more non-dairy options you can use as a liquid in your favorite recipes.
Apple juice or pineapple juice both add flavor and liquid content to smoothies that are too thick.
You can also add tea to your mix. Green tea, an herbal tea like chamomile, or even chai tea will help thin out your smoothie. Or, you can always add a bit of coconut water if you enjoy the taste.
An Easy and Quick Yogurt Alternative for Smoothies
Best Yogurt Replacements in Smoothies - Summary
People use yogurt in smoothies for a variety of different reasons including taste, thickening, added protein, or creaminess. Depending on what you need, here are a few different options.
Non-dairy yogurt including almond, soy, and coconut is a delicious choice.

Non-dairy milk will help thin your smoothie.

Chia seeds soaked in water work as a thickening agent. 

Nut butter like sunflower butter, almond butter, or peanut butter thickens smoothies.

Protein powder provides added protein and energy

.

Avocados can add creaminess

.

Cooked sweet potato or pumpkin are great additions.

Coconut water and herbal teas are healthy, low-calorie options that work very well.

Use another type of cultured milk product to get the same type of probiotics.
Go make that smoothie without yogurt right now!
Whether you opt for a thick and creamy, fresh fruit smoothie or a whole-food version, there are tons of combinations to try even without yogurt. From peanut butter to mango, banana to chocolate, the possibilities are endless! Don't be afraid to try new combinations.
Yogurt is by no means the only ingredient that can be used in a smoothie, and in fact, there are plenty of yogurt alternatives that you may want to try out. If you are avoiding yogurt for any reason, we encourage you to try out some of the substitutes mentioned above and let us know in the comments which you like best!
---
References
Emma Wartzman, What Is Coconut Cream Anyway?, retrieved from https://www.bonappetit.com/story/what-is-coconut-cream
Harvard University, The Nutrition Source, Chia Seeds, retrieved from https://www.hsph.harvard.edu/nutritionsource/food-features/chia-seeds/
Jon Johnson, Dairy alternatives: How to replace milk, cheese, butter, and more, retrieved from https://www.medicalnewstoday.com/articles/323411
Arefa Cassoobhoy, MD, MPH, All About Avocados, retrieved from https://www.webmd.com/food-recipes/all-about-avocados
Sylvia Silverstone is a passionate writer who loves to share her knowledge and expertise on a wide range of topics, including beauty, life hacks, entertainment, health, news, and money. With a keen eye for detail and a talent for storytelling, Sylvia's engaging writing style keeps readers coming back for more.