It can be painful to realize that you are no longer true friends with someone. Whether the person is going through a hard time and needs space or just outgrown each other... sometimes people need to go separate ways. It's not always easy when it happens, but some signs might tell you if your friend doesn't respect you anymore.
Here we will discuss some of those signs so that you know how to proceed in these tough situations!
Putting up with disrespect is a part of life, but things can get a lot trickier when it's from your friend.
We've all been there - you've got a friend that's been in your life for a long time, and while they reap the rewards of the 'friend' label, they never really act like one.
Genuine friends are supposed to make your life easier, not harder!
Maybe you've been friends since you were kids and have a sense of loyalty to keep them in your life. Or perhaps you've only just started to notice that they put in only half as much effort as you do.
Whatever the reason, you don't deserve to be brought down and disrespected by the people supposed to care about you. Friendship should be bringing you joy, comfort, and support. If you're only getting the opposite, then your friendship may have run its course.
Read on to see if what you're experiencing is disrespect.
Why my friend doesn't respect me?
Why are you being disrespected in the first place? Perhaps the most obvious reason someone might be disrespecting you is that they don't want to be your friend anymore. They might be too afraid to tell you so to your face, or maybe they've not even reached the final conclusion yet. 
Whatever the reason is for them not outwardly saying it, nothing is stopping you from seeing the signs and addressing the problem yourself.
People are disrespectful to their friends and family for a whole network of reasons. It might be because they're entitled, meaning they might not even know they're doing it. It could also be a deeper reason - perhaps you've unintentionally hurt their feelings, and they're acting out, or maybe they don't even want to be your friend anymore.
You should assess your own situation yourself before jumping to conclusions. While your friend might be showing some of the below signs of disrespect, you should try talking to them about it first.
Here are some signs that your friend doesn't respect you and probably doesn't want to be your friend anymore.
Common signs your friend doesn't respect you or doesn't want to be your friend
Now we've established why someone might not want to be your friend anymore, let's go through some of the signs you might see if a current friend doesn't care about you.
1. They avoid hanging out with you
Someone that doesn't want to be your friend won't want to spend any more time with you than they have to. They'll avoid seeing you as much as possible or will only hang out with you if there are other people there as a buffer.
This will lead to you getting canceled on a lot, or they might always be giving you an excuse not to hang out. If you've been seeing this happen a lot, you might be dealing with a disrespectful friend.
2. They'll be rude and blunt towards you
This will make it easier for them, not for you. If they're not after your friendship but haven't said so, they're probably too scared to do it. Instead, they'll be rude and disrespectful towards you with the hope that you might cut the cord yourself and avoid them having to do it.
Again, you should talk to your friend before making any hasty decisions and hope that it's just a misunderstanding.
3. They'll become less interested in your life
While usually your friend might be intrigued with everything going on in your life and grill you with questions, they'll stop to do so if they decide they no longer want to be friends. They'll have no interest in finding out what's going on with you because, sadly, they won't care about you as much as they did before.
4. They're jealous of you
Your success won't be an achievement for them like it should be. Instead, seeing you thrive will make a disrespectful friend angry, and they may act out or try to make you feel bad about the good.
Disrespectful friends will often envy your success as they want instead of themselves, despite not putting in the effort to get it.
5. They belittle you and try to embarrass you in public
A bad friend will thrive in seeing you fail, which is probably related to the above point that they're jealous of you. They may even try and speed up the process by purposely trying to portray you in a bad light.
This could come in the form of publicly humiliating you in front of someone you like or trying to belittle you in front of your mutual friends so they come across as better and cooler than you do.
All friends like to joke around and tease each other sometimes, but if they're crossing the line into full-blown humiliation, it's a blatant sign of disrespect. A joke is a joke, but bullying is bullying.
6. They don't respect your stuff
If a friend doesn't respect you, they certainly won't respect your belongings or your home. They might 'forget to give back something they've burrowed or damage it before they can.
7. They don't listen or pay attention when you're speaking
Bad friends won't have any interest in what you're saying or what you have to share. A disrespectful friend certainly won't have any interest if the topic isn't revolving around them.
This means you might see them blatantly ignoring what you say and tuning out when you start to speak. They may even speak over you or make 'jokes' about your story being boring or irrelevant.
8. They're always the ones to call the shot

s
Disrespectful friends will always want to call the shots because they won't care about not only your feelings but your preferences.
You'll see this sign more often when trying to make plans with your disrespectful friend. Whether your making plans to hang out, shopping in town, or getting ready for a party, they'll always be the ones to call the shots.
This means they'll end up deciding where you're going and when, who should wear what when you go out, and whether that top suits you or makes you look fat. Usually, they'll be pretty subtle with shot calling.
Your friend will use manipulation tactics to make it seem like it was a decision that both of you came to and agreed on, but the reality is that they coerced you into agreeing to what they wanted all along. Disrespectful friends will show no compromise, which will become pretty transparent if you remember to look out for it.
9. They don't show any loyalty to you
Disrespectful friends won't have any loyalty to you. This means they'll have no problem talking behind your back or stealing the guy you like. When they hurt your feelings seriously, they might try to win you back with a pathetic and half-hearted apology, but it's important to remember that they don't mean it.
I'm guessing they've gone behind your back and hurt your feelings on more than this occasion. If they actually cared and were genuinely sorry, they wouldn't keep doing it to you.
10. They aren't considerate of your feelings
One of the most prominent signs of a disrespectful friend is a lack of consideration for your feelings. This is apparent in every sign on this list because they all stem from the fact that they don't care whether it hurts your feelings or not.
Ignoring you will obviously hurt your feelings as it makes you feel small and unwanted. This is the same idea as breaking or taking your stuff, embarrassing you and putting you down, or trying to belittle your achievements. If your friend had any consideration towards how you felt, they wouldn't act like this.
11. They won't want to share as much with you anymore either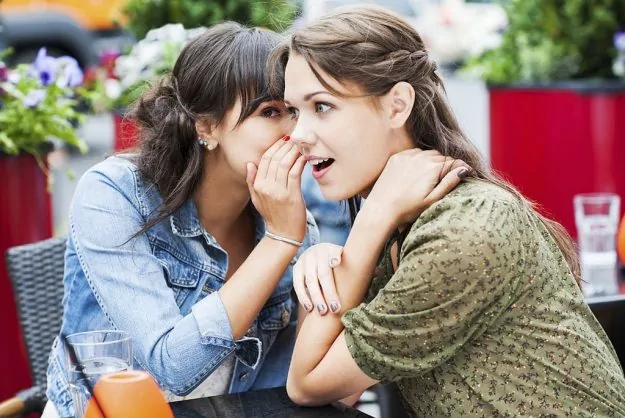 On the flip side of starting to show less interest in you, your former friend will no longer want to open up to you in the way they usually would. Either they no longer trust you or don't like you much. Whatever the reason, they won't be able to justify sharing their secrets and insecurities with you anymore.
12. Other signs of disrespect
Signs of disrespect may come in smaller acts than on this list. It could be the fact that they're always late because they don't respect your time. They could also ignore your texts, cancel last minute, interrupt you, and make fun of you so much so that it's no longer a joke anymore.
A good friend that respects you will always have your best interest at heart. The opposite kind of person can't be trusted and isn't a true friend. They won't maintain any loyalty to you, which means they may share information you've confided in them or gossip and say nasty things about you behind your back.
There are hundreds of ways a friend can disrespect you. Therefore, they can't all fit on this list. Just bear in mind that if someone is making you feel bad, especially regularly, then they're probably disrespecting you in some form or another.
What to do if a friend isn't respecting you?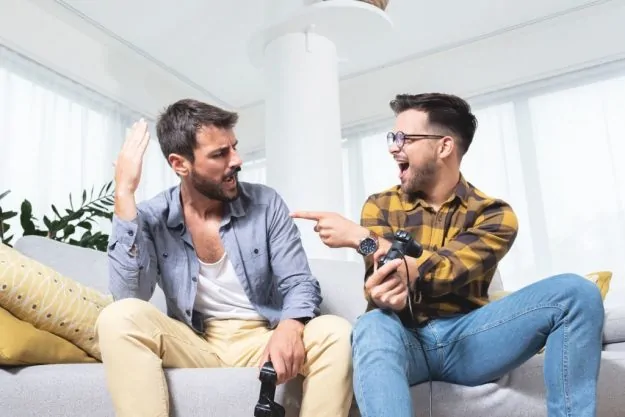 If a friend is blatantly disrespecting you, it's time to realize you deserve better and move on! I know it's easier said than done, but it's true. Cutting friends off is hard, especially if they've been in your life for a long time. Just because they don't have a sense of loyalty towards you doesn't mean the same is true about you towards them.
Just remember that it probably isn't going to get any better, and you'll just continue feeling bad and insecure in your friendship. Unless you've done something that's hurt your friend, they're probably not going to stop disrespecting you any time soon.
Your best bet is to have an honest conversation with them about the negative way they're making you feel. Explain how their actions have been hurting you and consider whether either of you even want the friendship to continue. They're obviously not crazy about you if they're treating you like that, and you deserve more than disrespect.
Losing a friend will be hard but just try to remember all the bad ways they made you feel. Hopefully, this will continue to shed light on why you let them go in the first place and prevent you from reminiscing on the good times too much. Some friendships aren't meant to last, but you can still cherish them for what they once were.
How to show respect to your friends
Now we've looked at ways your disrespectful friend might act towards you and what specific signs to look out for. Let's take a look at how you can make sure you're respecting the friends you care about.
No one would ever intentionally belittle or disrespect their friends, but sometimes we're all guilty of doing some of these things, usually by accident. Here are the ways you should be respecting your friends to make sure they're getting the support they deserve, and so they know you value your friendship.
Always be supportive
First of all, you should always show your friend support, no matter what. They might be going through a tough time and need a shoulder to cry on, so you should always be there and ready to offer one up.
Being a supportive friend also means supporting them when it comes to their bad decisions. This doesn't mean letting them make the wrong choices, but it does not make them feel bad about themselves. Everyone makes mistakes sometimes, so just try to offer them some genuine advice.
Be an active listener
You owe your friend the respect to listen when they talk, even if what they're talking about might be a bit boring.
Stay present in the conversation and remember to engage, so they know you care and take in what they're saying. You'd be hurt if someone ignored you, so make sure you're not doing the same to others.
Share their achievements
When a friend succeeds in life, you both succeed. Make sure that whenever your friend achieves something or has something good happen to them, you're there to celebrate.
The key to friendship wants the best for each other so if your friend has good news, always be ready to whip out the champagne. I don't make the rules!
The takeaway
If you're going to take away anything from this article, let it be this - sometimes we outgrow each other, but that doesn't mean it's OK to disrespect each other in a process. Friendship is a genuine and beautiful thing, so if a friend in your life is disrespecting yours, it's time to put a stop to it.
Read next: Is He Texting Me Out of Boredom?
Nicole Graham is a relationship expert at Womenio.com. She is helping women grow into their best selves so they can be confident and bring more love, passion, and purpose to their lives. Nicole enjoys studying the psychology of love and is passionate about writing on them. She offers helpful tips and advice to help overcome any relationship issue, whether you're single or already in a relationship.