You meet a guy and he is very into you. You like him too. He texts, calls, and emails nonstop, but there's just one thing: he has a girlfriend. "Why does he want me when he already has a girlfriend?"-you ask. "It doesn't make any sense!"
Well, my friends, I'm here to tell you that it makes perfect sense.
The answer can be found in psychology. Let's explore why men who have girlfriends still pursue other women.
Related: I like a guy but he has a girlfriend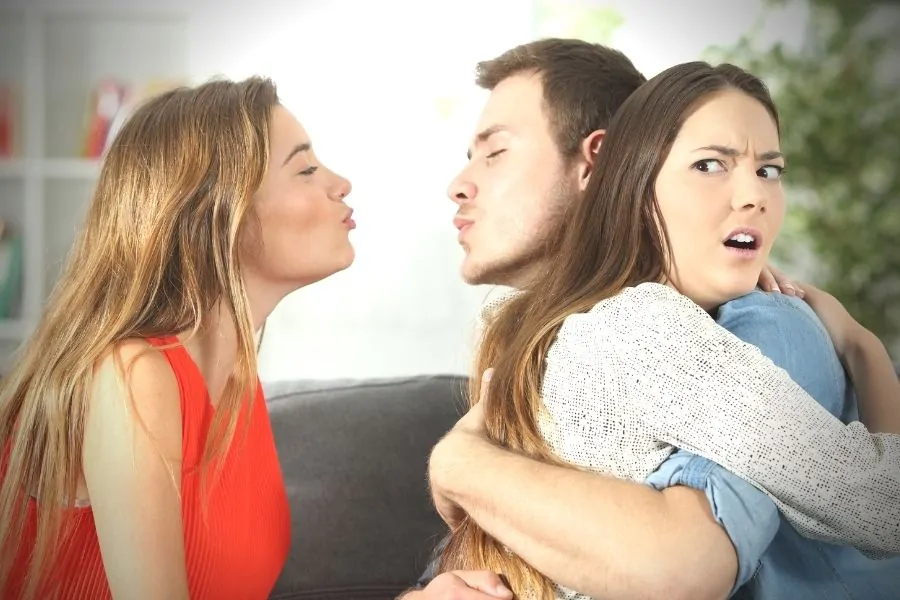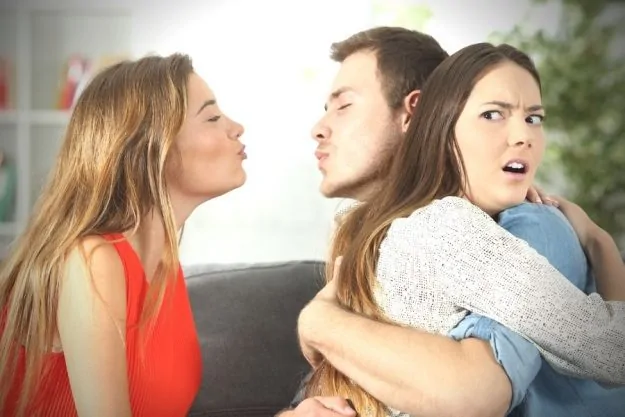 If you've found yourself asking this question, you know just how awkward a situation it is to be in.
Whether you want this guy or not, you're potentially on the road to becoming the other woman, or you might be about to get hurt. That's the last thing we want to happen!
Related: SIGNS HE WANTS TO MAKE LOVE WITH YOU
If you're feeling a little bit lost, relax and clear your head. I'm here to help you figure this out, so read on, and we can get to the bottom of this together.
Why does he want me if he has a girlfriend?
Men are wired to pursue other women because it is their instinctual drive. They want what they can't have. And for many other reasons, of which we will talk about next. It's important to know that wanting you doesn't make him a bad person, as long as he doesn't betray his girlfriend's trust by acting on these desires.
No one is in control of their feelings, and the same goes for you, too. You're allowed to have feelings for him. You just have to understand the repercussions at the same time.
There's never a valid excuse for being the other woman, no matter what the guy you're into might tell you. Consider that before you make any rash decisions.
Common reasons why he wants you despite already having a girlfriend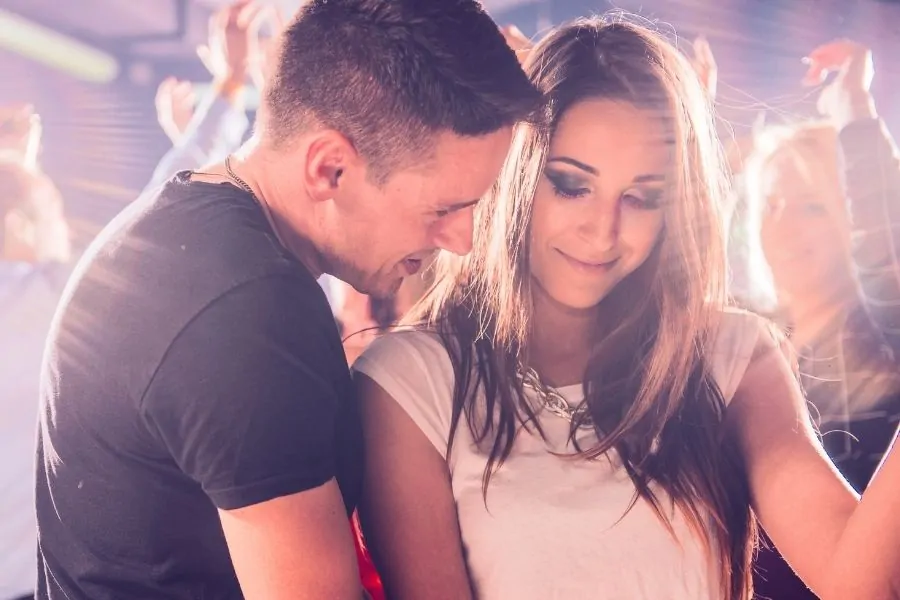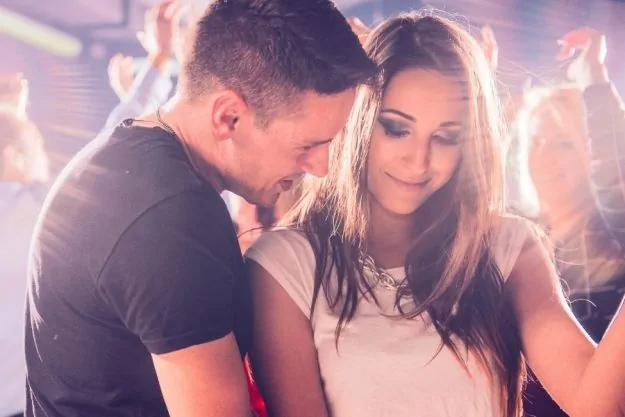 1. He has genuine feelings for you
The first and most innocent possibility is that he actually genuinely likes you. While this might be a good thing, it's also a dangerous one.
Maybe he met you after he got with his girlfriend, or he just fell for you unintentionally. Our emotions are fickle and fleeting, so it's not really his fault if he's started to feel a certain way about you.
If he's told you he has feelings for you, you should question what he expects from you. Was he hoping to hear it back so you two can pursue a relationship together, or does he feel guilty about it and needed to get it off of his chest? Ask yourself "does he love me and care for me, or is he using me?"
You should also question what his current situation with his girlfriend is like. At the end of the day, he needs to decide exactly what he wants and have that discussion with her before he has it with you.
2. He's having problems with his girlfriend
Unfortunately, a guy might just be telling you he wants you because he's having issues with his girlfriend in some way or another. Admitting he wants you could be his way of acting out, whether for revenge or because he's seeking comfort because he's not getting it from her.
The two of them may be fighting, or they might just be having problems in general. This means he could be trying to make her jealous or is potentially just looking for a pick me up from you.
This is the sort of situation where you have the potential to become his dirty little secret. Presuming you don't want this, you should tell him so. He needs to address his own issues before coming to you with them. If he's still interested in you once her and his problems are out of the picture, then you can talk.
3. He is insecure
"I don't know what I'm doing. I've never been this nervous before." This is a quote from the insecure man, who is flirting with another woman other than his girlfriend.
Insecure men are taking a gamble with their relationship. They are risking everything that they have in order to get some form of attention from another woman. This is like flirting with danger. You should avoid him like the plague.
The insecurity in these men stems from their lack of self-worth and low confidence, which then leads to them doing things that won't end up well. Here are 15 Signs of Insecurity in Men you should look out for.
4. He's not sexually fulfilled in his relationship
This is potentially the most likely problem as guys can do some pretty crazy things when they're sexually frustrated.
If this one is the case, his girlfriend might not be giving him the attention in the bedroom he wants or needs. He could be coming to you, hoping you'll make up for it and give him what his relationship is lacking.
I'll reiterate - it's never cool to be the other woman. If he wants no-strings-attached sex and you want that too, you both can do so after he breaks up with his girlfriend.
A quick word of warning, though - a guy that's ready to cheat on his girlfriend for one-off sex isn't the sort of guy you should give the time of day to.
5. Something might be missing from his relationship
This could be related to the previous reason, or it could be something different entirely. Whatever it is, he's lacking it within his own relationship, and he's hoping to find it in you.
This could be sex, comfort, support, chemistry, shared interests etc. Honestly, it could be anything under the sun.
6. He might find the thrill of you exciting
Some guys like the thrill of going behind their girl's back. Albeit it's not many of them, but they do exist.
Everyone gets a bit of a thrill from doing something they shouldn't. Remember the feeling of euphoria you'd get from bunking school and not being caught? It's a bit like that.
Related: WHAT DOES IT MEAN WHEN HE CALLS YOU CUTE?
The difference is in that situation, you're only jeopardizing yourself. If a guy's after this euphoric feeling and is trying to evoke it by flirting with someone who's not his girlfriend, he's hurting other people too.
Now, if you're wondering if he actually likes you and wants to be with you even though he has a girlfriend (or if he's just saying that), you need to pay attention to some of the obvious signs.
He has a girlfriend but does he like me?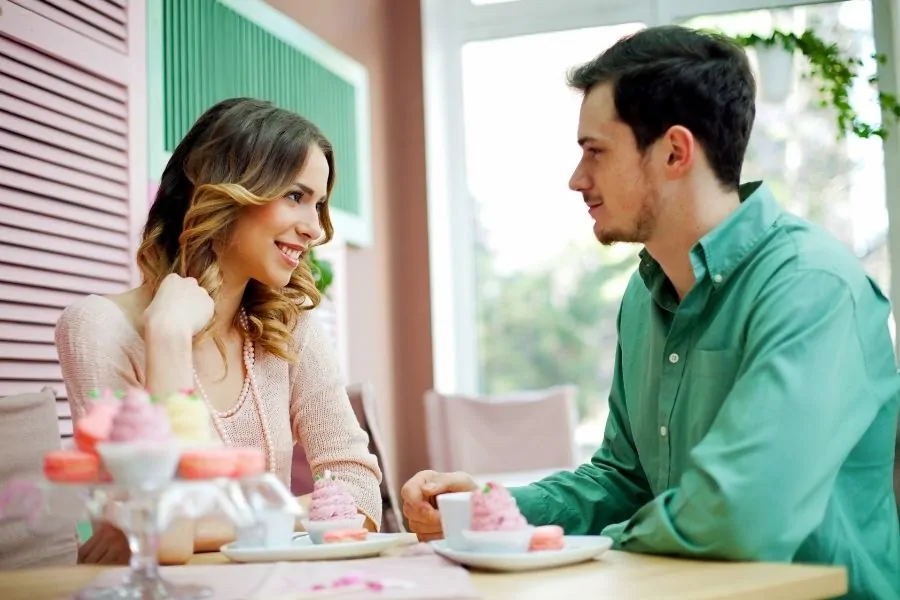 When a guy truly likes and wants you, you're usually able to tell. Sometimes they're fumbling over their words, or maybe they try to flirt with you a lot.
If he has a girlfriend, it's a bit of a trickier situation. He'll probably try relentlessly to mask the fact that he wants you because he won't want anyone else finding out and causing further problems.
If he does genuinely want you, though, there are some small telltale signs.
How a guy with a girlfriend acts when he wants you
1. He'll try to spend as much time with you as possible
Whether by yourself or with a group of friends (with or without his girlfriend) he'll want to spend as much time with you as possible.
When the two of you are together, especially if you have romantic feelings for him too, you'll have a fantastic time together. Sparks will be flying, and people might even start to notice.
This leads us to the other possibility…
2. He might avoid you like the plague
He could be paranoid that someone will see how well the two of you get on with each other or start to sense that he's romantically interested in you. Maybe he'll even worry that your friends will begin to notice how he's having a better time with you than he is with his girlfriend. God forbid it gets back to her.
This could then cause him to avoid being around you so as not to get caught out. Being around you might also make him feel guilty, and maybe he's hoping that the longer he stays away from you, the less he'll care about you.
3. He'll laugh at your jokes all the time
The scenario of him wanting to avoid you is pretty rare. Especially if he's yet to catch onto the fact that he has feelings for you. Instead, he'll spend a lot of time with you, and when he does, he'll be laughing his head off.
If he does like you, he'll probably laugh at all of your jokes because you have chemistry, and he likes to see you happy. Whether they're funny or not, he'll be cracking up just because!
4. He'll text you a lot
He'll start to text you all the time. Your phone will constantly be buzzing with messages from him because he just can't get enough of talking to you.
Texting you also allows him to talk more freely without having to worry about anyone overhearing if he's saying things he shouldn't or so people won't notice the two of you getting on like a house on fire.
Related: 30 FLIRTY GOOD MORNING TEXTS FOR YOUR GUY
He could text you about anything - he might send you funny memes or videos he thinks you like or he could text you about a private joke. If he likes you, he'll find any reason to talk to you, including texting you.
Just try to consider the text conversations from his girlfriend's perspective if you're not sure whether you're in the wrong or not.
Having innocent conversations doesn't necessarily mean you're not crossing a boundary. The question of whether you're texting too much. If you had a boyfriend, would you be bothered if he and a girl 'friend' were texting each other as much as you two are? Would that 'flirty' joke rub you the wrong way?
Sometimes it's easy to get caught up in the moment and to justify things as much as you can. Flirting and conversation aren't cheating, but that doesn't necessarily make it OK.
Also, try to consider that he probably wouldn't have a girlfriend anymore if he did actually want you. This obviously isn't applicable to all scenarios as there's an entire list of different possibilities that have led you to this situation.
What to do when he has a girlfriend and he flirts with you?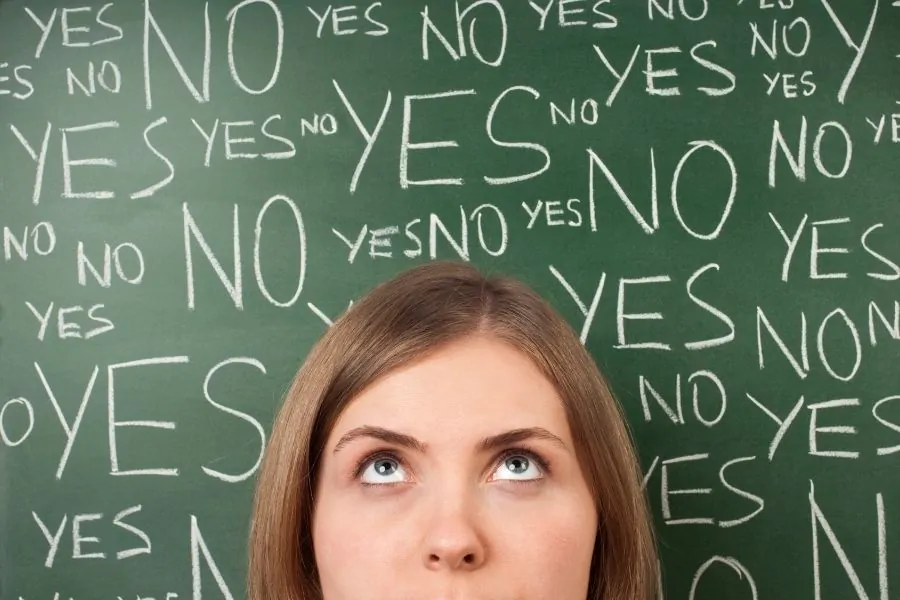 I know you might be panicking in this situation but try to think reasonably.
You're not at fault, and you've not done anything wrong. You can't help it if some guy is after you when he's supposed to be spoken for! You also can't help it if the two of you genuinely want each other.
If you're here looking for answers, I'm assuming nothing has happened between the two of you yet, and you're just confused. That's OK too.
Just keep in mind that there are many different feelings at play here and more than one person that is potentially at risk of being hurt. The ball is in your court, and you have the power to steer this guy in the morally correct direction to ensure things are handled in the most sensitive way possible.
Decide what you want from him
Before you do or say anything, you need to decide what you want from the situation and fully assess it.
Start off by asking yourself this:
Do I really want him?
If so, is he worth breaking up a relationship over?
Is he ready to break up with his girlfriend?
Neither of you are bad people if you decide you want to pursue something with each other, just as long as there's no sneaking around. Feelings grow and change all the time, so you shouldn't let a guilty conscience overshadow your clarity.
Wait until he breaks up with his current girlfriend
Now, if you've decided to pursue each other, you should make sure he's broken up with his girlfriend and that he's been entirely honest with her.
Just because you don't know her doesn't mean you don't owe it to her to do the right thing. Try to imagine the scenario the other way around and put yourself in her shoes. No matter how honest he might be, this will be incredibly hard for her, so you don't need to make matters worse.
If you've decided you don't want anything to do with this guy, cut him off. Be brutally honest when you tell him you're not interested. You could maybe advise him to be a bit more honest with his girlfriend, but it's their relationship and not yours at the end of the day. You don't need to involve yourself any further than you need to be.
You especially don't want his girlfriend to start playing the blame game with you when things turn ugly.
My final piece of advice
My last piece of advice to you would be to consider all possibilities before you take any action. It could just be some innocent flirting, so there's no need to get involved and complicate things if this is the case.
If it's a bit deeper than that, make sure you take all parties' feelings into account. Your own especially.
Read Next:
Nicole Graham is a relationship expert at Womenio.com. She is helping women grow into their best selves so they can be confident and bring more love, passion, and purpose to their lives. Nicole enjoys studying the psychology of love and is passionate about writing on them. She offers helpful tips and advice to help overcome any relationship issue, whether you're single or already in a relationship.