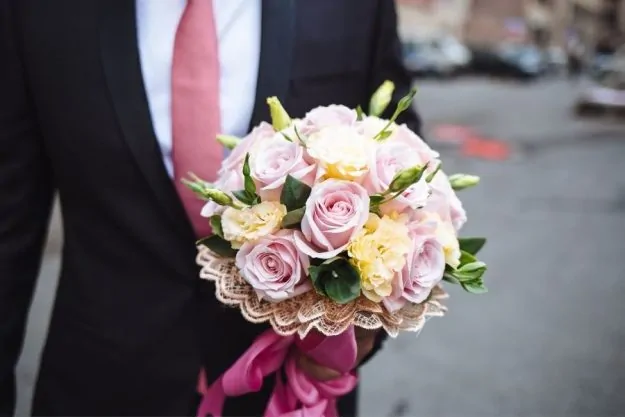 Finding a good man to marry can be difficult but I'm here to tell you that it's very possible and there is hope!
You may have been through some tough times in the past but it doesn't mean that your future will be like that. There are plenty of potential suitors out there waiting for someone like you.
Not every man you meet in your life or professes love to you is fit to marry you. So, be keen when vetting the men to avoid falling into the hands of the wrong one.
I am a firm believer of better to marry late than marry wrong!
So, how do you find the right man to marry?
You've heard it time and time again. Finding a good man is hard, but with these helpful tips you'll have the scoop on how to find that perfect guy!
Related: Signs He's the One
Choose a man who gets you and knows you
If a man is willing to take his time to know and understand you, he is interested in you and wants to be with you. Marriage involves two different individuals, with each person having unique characters. Thus, it takes a person with good understanding to accommodate the partner's personality and understand them when on the wrong.
As a woman, your moods will change, and you may nag your husband once in a while.
So, if your man does not understand you or has no will to put up with your mood swings, your marriage will not last. These are things that you look for while dating. Be yourself, and don't restrain yourself from experiencing the new changes you undergo.
If the man you are dating cannot put up with you while dating, then rest assured he will not do the same once you are married.
Love should be mutual
Do not marry a man just because he is available and you feel your time is ticking. This is a wrong move to make and may cost you later.
Related: Does He Love Me For Sure?
Do not be lied to; that love comes after you get married. It would be best to have a passion for each other to endure all the challenges you face in your marriage. After all, love is what connects and brings you together. Therefore, marry a man who loves you and that you also love.
A man who is willing to go beyond to ensure you are happy and your life is smooth genuinely loves you.
If he is ready to show affection both in public and private, he is worth marrying.
If he is proud of you and proud to introduce you to his family and friends, well know he loves you and you are the only woman in his life.
If he is a man who wants to be with you at all times, and not just for sexual pleasure, he feels complete when with you;
...that is a man who loves you.
If you have the same feelings about him and you can do at least most of the listed things for him, I believe you are meant to be, and you will build a beautiful marriage.
He pushes and motivates you
Some men are pretty intimidated by successful women. Several men ask their wives to drop their careers to stay at home to raise kids or take care of the home. But, if a man wants to see you succeed and achieve your goals, he is a man who respects and honors your determination.
A man worth marrying should encourage and even push you to excel in what you do. If you feel like you are less motivated to work on your goals or get to the point of giving up on your career, he should be your motivator to keep pushing forward.
These gestures show that this man sees the best in you and sees you as a complete woman. With that, he will respect and admire you even when you get married.
Another thing to check is if your man challenges you.
Is the man optimistic that he challenges you to do something that you feel is beyond your capability? This is a man who knows you better and understands your potential in achieving great things in life. He loves and wants you to win in life without being intimidated by your possibilities.
Marry a best friend
If you ask any married folk what to look for in a lifetime partner, they will tell you, "marry your best friend." A best friend is like your confidant and someone you are free with. You can do just anything in front of him or with him. He is someone you can sit and talk with without any intimate activities.
With love and great friendship, your marriage will work out extensively since you will always have an easy time solving your conflicts and accommodating each other in your lives.
Before you get to a point where you and your partner are best friends, you will have spent time together to get to know each other inside and out. Such a marriage is easy since you know what makes your partner happy and what irritates them. You can be vulnerable and stupid in front of him, and he will not judge or scold you.
Is he hard-working and goal-oriented?
As much as your man supports you to succeed in life, he should also do the same to himself. You need a man who can match up the energy when working on your goals and success. Along the way, you will bring in kids in the future.
Related: Why Couples Break Up After a 1-2 Years
So, you need a man who has plans to make sure your kids have a great life and will not lack what they require.
Growth should not necessarily be about financial gain. It could be about a career or even a whole being. If your man has some personal things he needs to work on, he should show you his effort to better himself. If it has been a dream to start up a company, he should push forward and not stagnant and dream on the idea.
Find a man who matches your values.
The life values you and the man have will determine if you are compatible with each other or not. As much as the opposite is said to attract, it is not the same when it comes to marriage.
You need a guy with whom you have the same life goals for the marriage to succeed. If you want to get married and not have kids, then a man with the same goals will be the perfect choice since you will not have conflicts about having kids once you settle down.
If you want to have a particular number of kids when you get married, ensure your partner agrees with the idea and is comfortable with it. All these things and more are usually ignored during the courting period and end upbringing conflicts when people get married.
You need a man you are reading on the same page regarding life values for your marriage to work.
A patient and considerate man is a great option
If a man is short-tempered and easily gets triggered by what you do, you will have a problem building your marriage. Marring a considerate and patient man is essential since you will have an easy time working on the conflict you encounter in your marriage.
Related: Make Him Miss You And Really Want You
Choose a guy who is not quick to anger and who is a good listener. Marry a man who is willing to accommodate your goods and bad without giving up on you quickly.
Values your relationship
How does the man you are dating handle your misunderstandings? Does he break up with you instead of working things out; is he the person who does not put much effort into the relationship such that you are the only one who initiates your conversation or dates?
If he is not showing interest while you are dating, he will carry the same behavior to your marriage. You deserve a man who puts as much effort into the relationship as you do, if not even more action.
Don't settle just because the man is available or he fits all the characters you need in a man. You have to dig deeper into how he treats you before you settle on him. Remember that how a man treats you when dating, chances of the same treatment shifting to your marriage are so high.
Are you happy with him?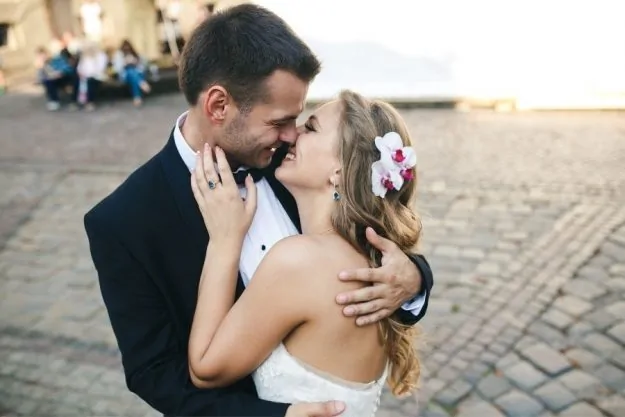 As much as we are expected to find our happiness before looking for lifetime partners, you still need a life partner who makes you happy. You don't need to solely need to depend on him to bring happiness to your life, but how he treats you and what you feel around him matters.
If you realize that you are always filled with joy and happiness even when doing the silliest things with your partner, it shows that you are happy with him.
If he is always concerned about your satisfaction and does anything to make you genuinely happy, that is a man worth marrying. A man willing to spend a lot of time with you doing the things that you like or both of you want is a good choice because it shows that he is also happy being with you.
Trust is key
A man you cannot trust is a dangerous man. Women are naturally trusting when it comes to their men. However, for a woman to fully trust you, you must give her a sense of security and belong to you.
Related: Make a Man Fall in Love with You
So, if you find yourself hiding essential things about yourself from your man, then you will have a hard time building an open and honest marriage. You should be comfortable sharing your details like business ideas and life plans with your man.
Conclusion
It is not easy to find a man to marry since the world is full of fake people. However, with the proper character judgment and focus, you can easily find the right man who suits you as a woman.
There is someone for everybody; you need to find your person, and life will be smooth. These are our top tips to guide you into finding the right man to marry. Take your time to get to know each other before you rush to marriage.
Nicole Graham is a relationship expert at Womenio.com. She is helping women grow into their best selves so they can be confident and bring more love, passion, and purpose to their lives. Nicole enjoys studying the psychology of love and is passionate about writing on them. She offers helpful tips and advice to help overcome any relationship issue, whether you're single or already in a relationship.