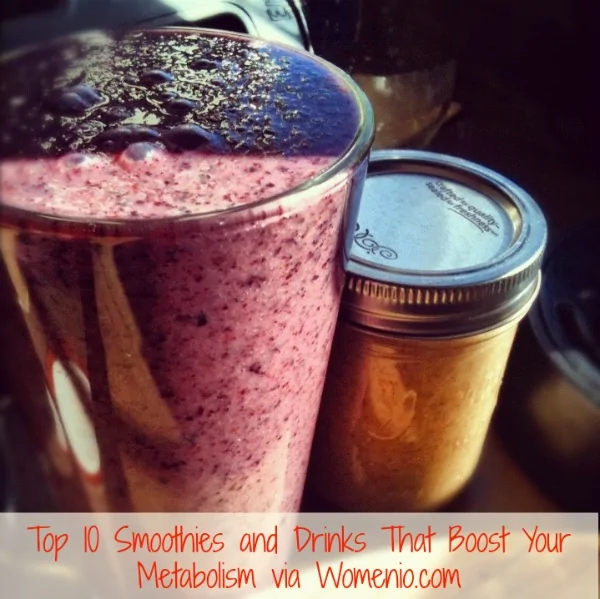 If you are looking for the best metabolism boost smoothies for weight loss, we have a list of super delicious recipes for you.
Losing weight is much more difficult for some than it has to be. One of the main reasons that women have difficulties in shedding those pounds is because they simply do not keep their energy levels up.
Raising your metabolism not only gives you enough energy to get through the day, it helps you to feel better and to naturally (and quickly) burn off fat.
These metabolism booster smoothies below will help you with that!
For healthier yogurt alternatives, check out Substitute for Yogurt in Smoothies.
Smoothie tip: Best Fruit Smoothie Combinations That Taste & Blend Good Together
1. Ginger/Pineapple Smoothie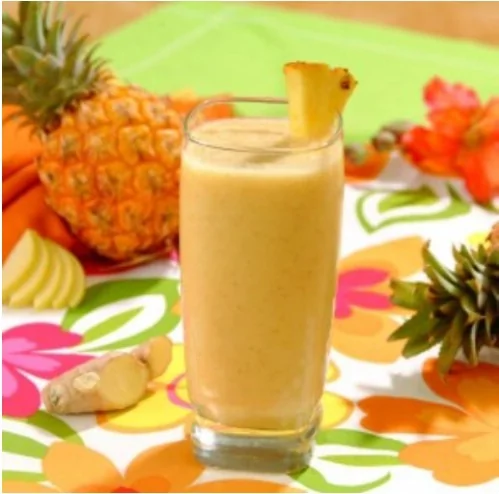 Fresh ginger gives this powerful smoothie great metabolic properties.
You can substitute your favorite citrus if you are not partial to pineapple, but if you want your healthy drink to taste like a tropical piña colada, this is what you need:
Simply blend all of these ingredients together and enjoy.
Photo credit Abcoaster.
2. Peanut Butter Smoothie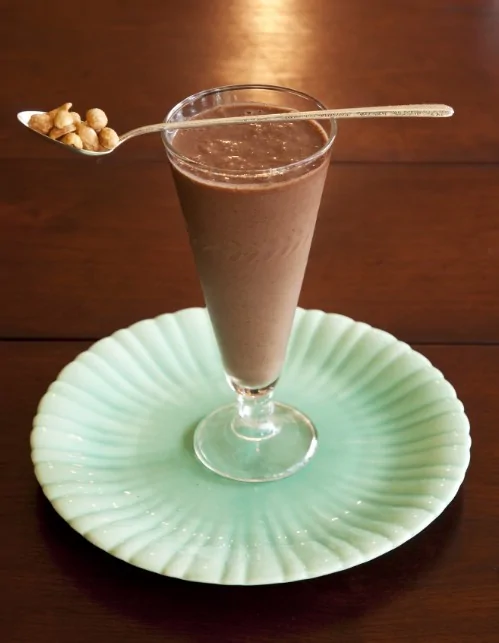 Peanut butter is filled with protein so it gives you energy that lasts for hours each day.
Drinking one of these tasty treats will give you enough energy to get through your workday and that rigid workout.
Recipe:
1 large banana
2 teaspoons of natural peanut butter
1 small handful of baby spinach leaves
1 small scoop of natural hemp protein – this should be in a powdered form and can be purchased from any natural health food store
½ teaspoon of cinnamon – this is optional but gives the drink a wonderful spicy taste
Just a bit of water – the amount of water will depend on how thick or thin you want the smoothie
Mix all of the ingredients together in a blender and enjoy.
Photo credit threemanycooks.
3. Tropical Treat Smoothie
This one has so many yummy tropical fruits that you may just want to enjoy one every day.
While it does help to boost your metabolism, it also has Vitamins A and C and zinc so it helps to boost your immune system as well.
Recipe:
½ cup cantaloupe – cubed
½ cup mango – cubed
¼ cup pumpkin seeds –finely chopped
½ cup pineapple – cubed
Enough water to thin – again, this is dependent on how thin or thick you want your drink.
Just blend all of the ingredients together and enjoy.
Photo credit Pinterest.
4. Berry Smoothie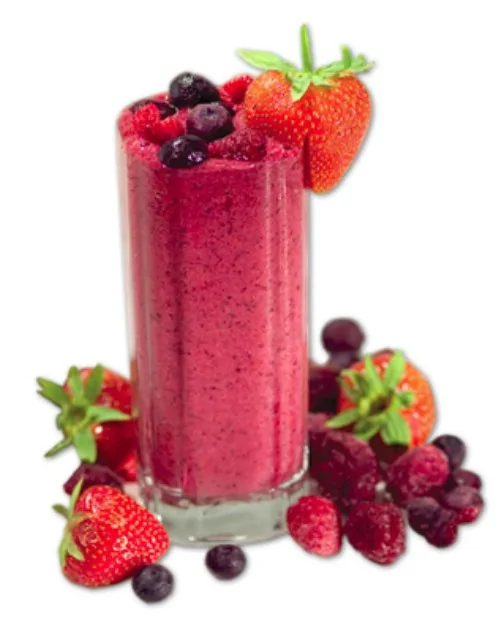 This delicious berry smoothie is rich in antioxidants and will help you to detox your liver and boost your metabolism.
Recipe:
1/3 cup fresh raspberries
1/3 cup fresh blueberries
1/3 cup pomegranate
1 medium banana
¼ beet juice – this is optional and you can use pineapple or a citrus juice instead but the beets offer antioxidants that help to keep your body clean and free from toxins
Enough water to thin – again, this depends on your preference and how thick or thin you like your smoothie.
Blend all of the ingredients together and enjoy.
Photo credit wellnessdharma.
5. Green Tea
Green tea in general has wonderful metabolic powers.
When you add certain other ingredients however, you get a drink that can really boost your energy.
For this drink you will need:
8 ounces of hot water
1 fresh lemon
Cinnamon – just about ½ teaspoon or so depending on your taste preference
Cayenne pepper – again, just a ½ teaspoon or so depending on your preferences
Just brew the ingredients together for about 5 minutes and enjoy.
Photo credit Pinterest.
6. Apple/Almond Smoothie
This one has enough protein and other vitamins that you can actually drink this instead of eating breakfast and still boost your metabolism and feel great all day.
Recipe:
5 almonds
1 medium apple
1 medium banana
½ milk – choosing nonfat or soy milk keeps it low calorie
¾ Greek yogurt – you can choose any flavor you like
Just put all of the ingredients into the blender and blend until you get it as thick or thin as you like.
Photo credit tracieinman.
7. Date Smoothie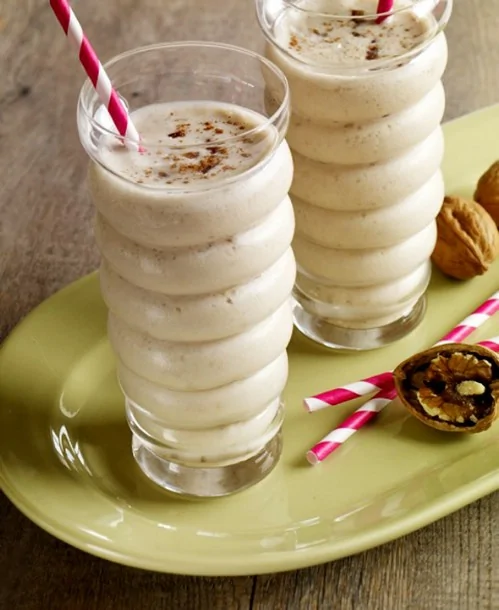 No, this is not the smoothie that you drink on dates. :)
It has dates and bananas for a delicious taste and a great metabolism boost.
Recipe:
Just blend the ingredients together and enjoy.
Photo credit aidamollenkamp.
8. Apple/Kale Smoothie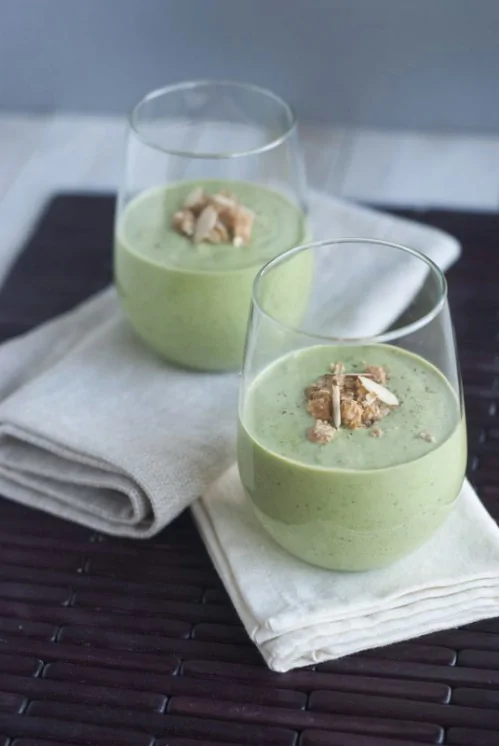 This delicious smoothie combines the great taste of apples and ginger along with the nutrients of fresh kale to give you a tasty treat and one that can really help you to feel better and have more energy.
Recipe:
1 medium apple
2 small stalks kale – chopped
Fresh juice from one orange
1 teaspoon fresh ginger
Fresh juice from one lemon
Just blend all of the ingredients together until smooth and enjoy.
Photo credit livingtodine.
9. Coconut/Raspberry Smoothie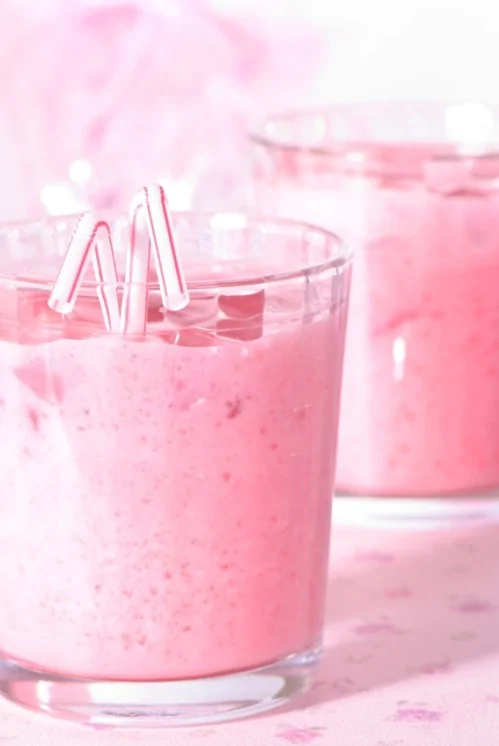 This coconut raspberry smoothie is also great for weight loss.
It has cinnamon which is a natural appetite suppressant and is low in calories and fat.
Recipe:
¾ cup fresh raspberries – note that you can also use ½ cup frozen raspberries if you cannot find them fresh
1 can coconut milk – this is a 15 ounce can
2 tablespoons maple syrup or light honey
¼ teaspoon cinnamon – this is based on preference
Water – depending on how thin or thick you like your smoothie
Just place all of the ingredients into the blender and blend until you get the consistency that you want.
Photo credit deliciouslyorganic.
10. Dr. Oz Green Tea
So, everyone is buzzing about this great green tea recipe that Dr. Oz has provided that is supposed to be completely natural, help boost your metabolism and help you to naturally lose weight.
Naturally, we had to finish up our list with this one.
Recipe:
Just mix the ingredients together and keep in the refrigerator until use.
Photo credit Pinterest.
---
There you have it – 10 great metabolism boosting drink recipes that are not only delicious but will help you to feel better, lose weight, and have a higher metabolism.
Need more weight loss smoothie recipes?
Check out our awesome collection of 15 Easy and Delicious Fat Burning Smoothies.
Metabolism boost smoothies for weight loss
These metabolism boosting smoothies we listed above can be a tasty snack or a delicious breakfast of your choice. Best of all, they will help increase your metabolism and fill you up until your next healthy meal.
There are no magic secrets to weight loss. Drinking these fat burning smoothies won't miraculously help you drop ten pounds. But, they can help to boost your metabolism which is a healthy part of any diet.
Why should I worry about my metabolism?
Your metabolism is one of the things that helps your body to lose weight. And, by helping your body speed up your metabolism, you are helping it to burn more calories. The more calories that you burn, the easier it is to take off and keep off weight. While age and genetics do play a part in this as well, you can do things to aid your body in losing weight.
Can a metabolism boosting smoothie help you to lose weight?
There is no magic smoothie that will help you lose weight. But, drinking a smoothie that is high in nutrition and fiber is a good way to fill up and avoid being tempted by snacking between meals. And, this is part of any healthy weight loss plan.
One thing to keep in mind is what the base of your smoothie is. Most smoothies use milk or juice as the base. But, if you substitute green tea for the milk or juice, you have automatically boosted the metabolism power with that simple substitution.
You don't taste the tea when you add it to one of these metabolism boosting smoothies. It will lower the fat content of your smoothie as well. You cannot taste the flavor of the green tea after you've added the rest of the ingredients. And, you can choose a flavored green tea if you like. There are some green teas that have lemon, berry, or even ginseng flavors to them.
What foods jump start your metabolism?
There are several different types of foods that help increase your metabolism. Adding just a few of these to your smoothie is beneficial. Here are a few you can choose from:
Cacao nibs or powder

Dairy (look for nonfat or low fat)

Eggs

Green tea powder or liquid

Nuts and nut butter

Seeds

Coffee

Ginger
When choosing what to add to your smoothie, try to pick at least one of the foods from this list that is a protein. Adding protein to your smoothies can help you with energy and prevent you from feeling hungry.
What can I add to my smoothie to lose weight?
So, you can make up one of the recipes I've included above. But, you can also experiment with adding a few of these ingredients to your own favorite smoothie recipe. Consider adding a scoop of green tea powder, a tablespoon of peanut butter. Or, you can add a handful of pumpkin seeds and some grated ginger.
What are the healthiest things to put in a smoothie?
There are lots of healthy things you can add to your fat burning smoothie. A few of our favorites are dark leafy greens like spinach and kale, Greek yogurt, spirulina, and fresh veggies like strawberries and blueberries.
Keep in mind the fat content of the things you add to your recipe. Milk and Greek yogurt tend to be higher in fat. If you are hoping to lose weight, you might want to choose low fat options. Or, you can skip the traditional dairy and use almond milk or even soy milk instead.
What powders should I add to smoothies?
You can turn almost any regular smoothies into metabolism boosting smoothies by adding one of these powders.
Spirulina

Green tea

Hemp protein

Bee pollen

Matcha powder

Cacao
When should I drink my smoothie for maximum fat burning effects?
These smoothies are a great choice to start your morning. They will help you stay full longer which can discourage snacking on less healthy foods. And, if you add green tea or coffee to your metabolism-boosting smoothie, it's a great way to power up with some added energy to get you going in the morning.
If you're looking for a metabolism boosting breakfast, making one of these healthy smoothies is a great option. Your body will function better than it will with cereal or baked goods.
If you plan on having one of these smoothies later in the afternoon, you might want to skip the caffeine if it's something that you're sensitive to. You can always opt for non-dairy milk as the basis of your smoothie instead if you need to.
And, if you want a night time smoothie for weight loss, you should definitely consider skipping the caffeine entirely. Instead, you can try adding aloe vera juice, lemon juice or even chia or flax seeds.
Is a smoothie enough for breakfast?
So, is a smoothie enough for breakfast? Yes, it can be enough for most of us. One of these metabolism boosting smoothies with healthy ingredients like the ones that we've included above is a complete balanced breakfast.
If you're used to eating a large breakfast of eggs and sausage or filling up on pastries, it may not seem quite the same. But, it contains the nutrition and the energy that your body needs to get you through to lunch.
Related: How Long Can You Keep a Fruit Smoothie in The Fridge
Can metabolism boosting smoothies replace a meal?
Can a smoothie replace a meal? If you're hoping to lose weight by drinking these metabolism boosting smoothies, you may be wondering about meal replacement smoothies.
As long as you are adding healthy ingredients to it, you can drink a smoothie instead of having a meal. The key is to be sure that you add foods that contain protein and fiber. You will also want to add foods that are high in antioxidants likes berries, kale, beets, and cranberries.
If you feel that you aren't full enough with just a smoothie, you can always add a garden salad as a side. Just be sure to watch what you're adding to the salad when it come to fats and processed ingredients.
Pin this to save for later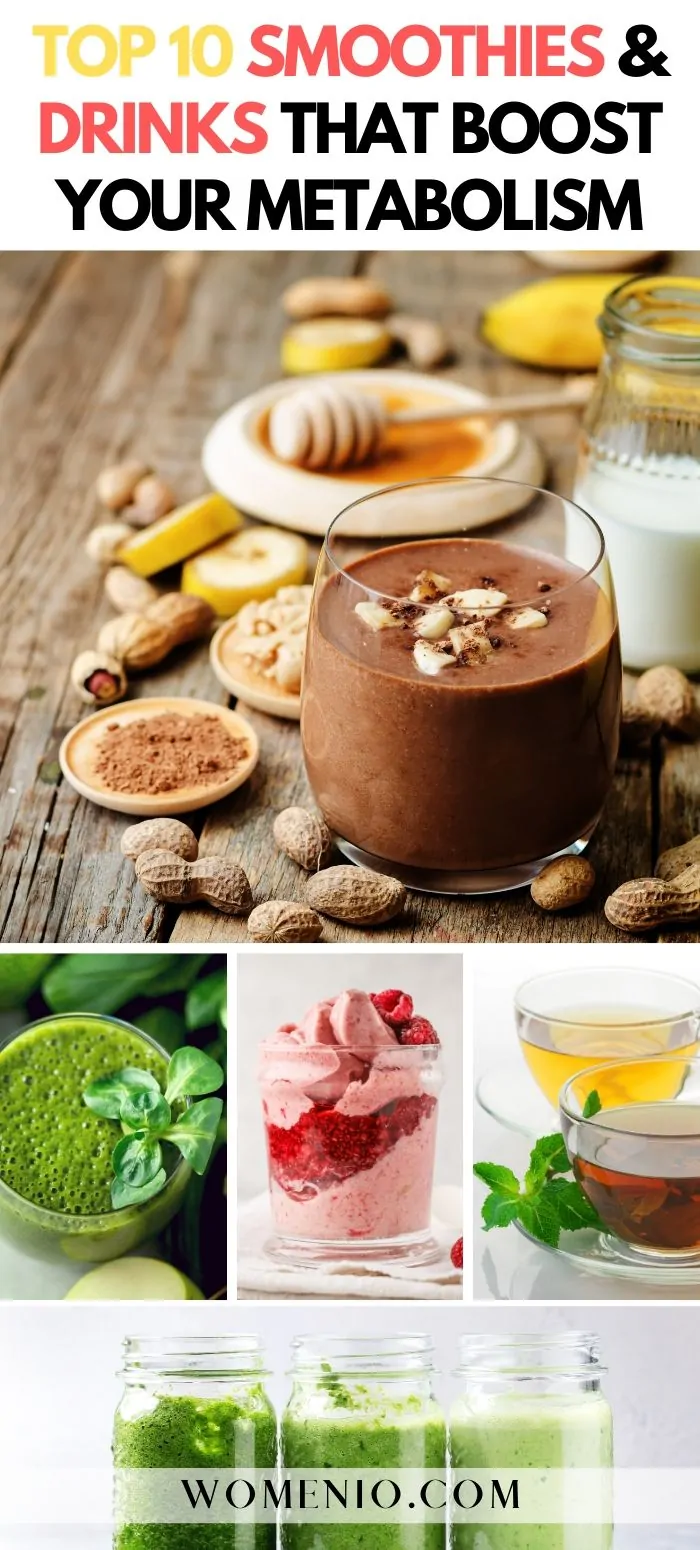 I am an American writer who is currently pursuing my Bachelor's Degree in English Literature. I have, over the past 5 years, been published both online and in print magazines. I enjoy writing about anything and everything related to home and family including home décor and design, women's health and providing others with tips for enjoying some down to earth family time. I love helping gardeners to plan their landscapes and offering advice on a number of home related topics. As a mother and grandmother, I have plenty of experience to share.