Your schedule is clear, and seemingly there isn't much to do or anywhere to go. No wonder that dreaded feeling of boredom starts to creep in after a while.
Worry not, I've got you covered with 55 meaningful and fun things to do when bored. Choose from a wide array of activities you can do either by yourself or with your family. Let's have a look and say goodbye to the days of boredom.
Things to do when bored and stuck inside the house
Try out a new recipe
It doesn't matter if you're an amateur or pro, everyone can benefit from learning to cook something new. Don't be afraid to try out dishes from different cultures, you may find it to be your next favorite dinner. Here are our best recipes for a start.
Treat Yourself
Grab a cup of coffee and your laptop, we are going shopping ladies! It's proven that shopping can make you happy and an excellent way to banish boredom. Get ready to dig deep in these 30 Pretty Things to Distract Yourself With.
Up your bartending skills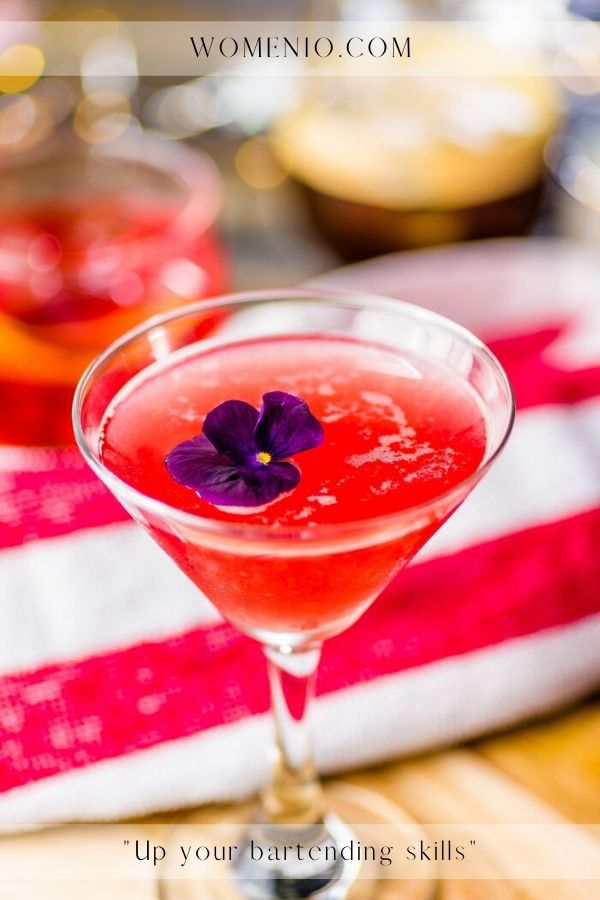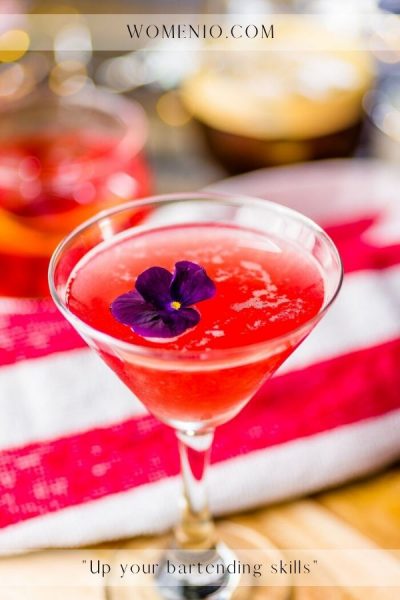 Hey, it's 5 o'clock somewhere, so time to get your drink on. Practice making the classics or whip up a concoction all your own, you may be surprised. Cheers!
Practice doing your makeup
Perfect your makeup skills. Practice and master simple and difficult looks, so next time you step out, you'll be sure to turn some heads. Check out our Fast step by step eye makeup tutorial.
Organize your jewelry
If you are bored anyway this is a perfect time to organize your jewelry. Here are 25 Ways to Organize Your Jewelry like a pro.
Learn a new language
It is considered a great asset to be able to speak more than one language. Impress your family and friends at the next gathering.
Pick up a new skill
Learn how to fix a squeaky door or a leaky faucet without having to call and wait for a professional to do it.
Solve a puzzle
Remember when you felt that huge feeling of accomplishment when you finished a puzzle when you were younger? Well now you can feel the same, times 10. Fix bigger, more complex puzzles like this 1000-piece wooden puzzle to keep your brain active.
Play an instrument
Did you play an instrument back in school? Dust it off and play again. If you did not, choose a small instrument and learn how to play it.
Have a family dance party
Release the dancer within and have a dance party with members of the family. Play the songs that get you up and moving. There is something about listening to music that lifts your spirits. Shake it baby!
Organize your home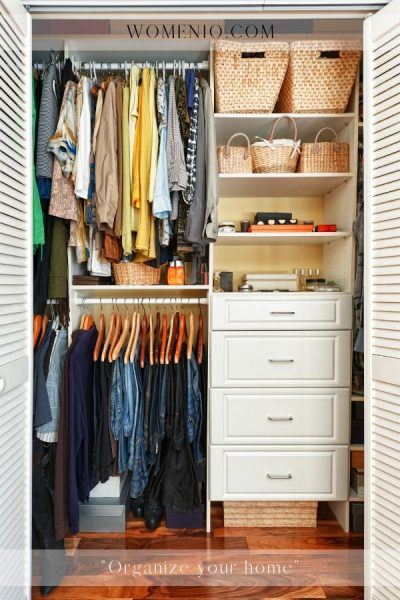 No one likes clutter and no one like having to dig through drawers, cabinets, and boxes just to find that one item you looking for. These 80 Brilliant Organizing and Storage Solutions for Your Entire Home can literally change your life around as you make use of space you never even knew you had!
Play classic board games with the family
Board games are an excellent option to reconnect and spend quality time with your family. If you don't already have, you can order this must have 10-in-1 Classic Board Games Collection. Don't forget to celebrate the winners and comfort the losers.
Clean up
Assemble the troops and start cleaning. There's always something to be cleaned, so you may as well tackle it now. It doesn't always have to be a chore; make a fun game out of it, and that way, everyone wins.
Update your style and wardrobe
Refreshing your stlye and wardrobe will make you feel pretty, confident, and fresh. It has many more positive side effects too. Here are 4 Quick Ways to Update Your Style and Wardrobe.
Family movie night
Watch all the feel-good movies from your childhood. Grab the popcorn and settle in for a feeling of nostalgia with the ones you love most.
Karaoke night
Have the family belt out their beloved tunes. You do not have to be the best singer out there; just relax and have a good time.
Build Legos
Legos make hours of creative play for both the young and older ones. You will surely enjoy building this model ship in a bottle.
Workout at home
Pull-on your pair of leggings, you know the one I'm talking about. Download a workout app and get down to it right in your living room like there is no tomorrow.
Indulge in your favorite snack
What better thing to do when bored than snacking? Food is life, and fortunately for us, we have snacks. Enjoy your chosen snack without feeling guilty; you will find your mood improve instantly.
Do a mani-pedi
There is nothing wrong with pampering yourself. Try your hands at doing a mani-pedi at home and save your hard-earned cash.
Take a relaxing bath
Fill the tub with some fine bubble bath and essential oils. Light a few scented candles, grab a glass of wine, and have a nice long soak. You deserve it.
Take care of your skin
The secret to flawless skin is to take care of it. Give your face some TLC with a face mask. You can make a DIY pack with natural ingredients found in your pantry, or you can purchase this multipack of face masks to take care of all your skin issues.
Try out a new hairdo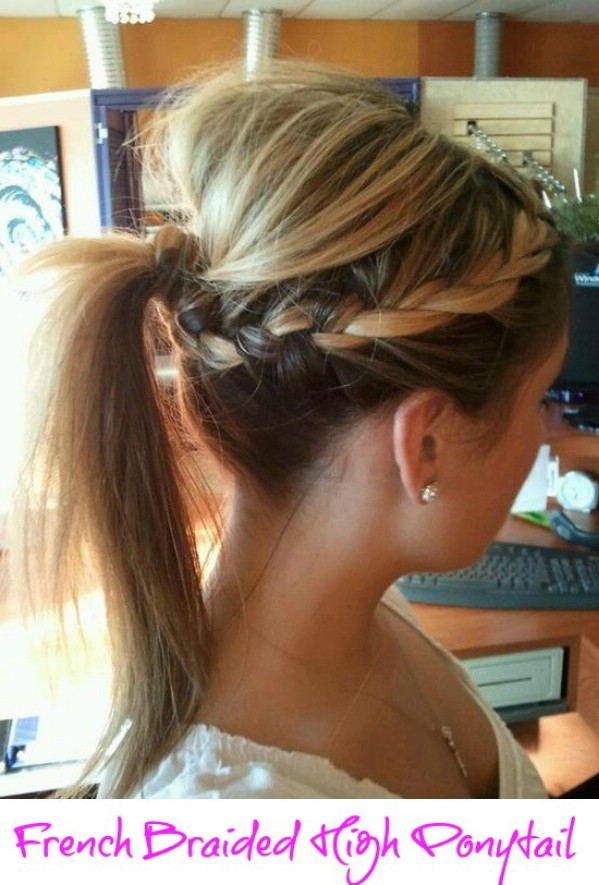 Do you usually wear your hair straight? Then try and see how you'd look with it curly. Do you wear it up, how about letting it all down? Switch it up and decide which one you like best. Maybe try this awesome French Braided High Ponytail. Rock it the next time you head out.
Meditate
Take a few deep breaths and clear your mind. You can do this while listening to meditation music or any white noise sounds or in total silence. Life can be hard sometimes and this is a great way to stay sane.
Read a book
Phones bring us all the information we need right at our fingertips but can you remember the last time you read a good book? Get cozy and lose yourself in the pages as the writer takes you on an epic journey of love, mystery, or wonder.
Write about anything
Put pen to paper and let your thoughts take over. With your imagination running wild, you will be able to write a poem or a story.
Plan your next vacation
Vacation, that time of the year we actually can't wait for. Choose a destination and decide where you want to go. Learn about the geographical location, culture and cuisine beforehand so you know what to expect when you get there. Make a list of things you want to do so you don't miss a beat and make the most out of your time.
Create a vision board
Write down your goals and what you expect to achieve in a few years. Dream big, you'll get there.
Let's get crafty
Learning how to DIY and obtaining new home improvement skills is a pretty amazing feeling, not to mention how useful it is. You can start with our famous Top 15 Most Creative Diy Mason Jar Craft Ideas
Keep a daily journal or diary
Make a note of what you feel or think about. Sometimes simply writing it down can help you feel better.
Watch your favorite movie
We all have those that we watch time and time again, yet it's never enough. I'm talking about the ones that make us cry, laugh, and feel good.
Watch a new show
Start and commit to watching a new show that was recommended by a friend or one that is popular.
Make playlists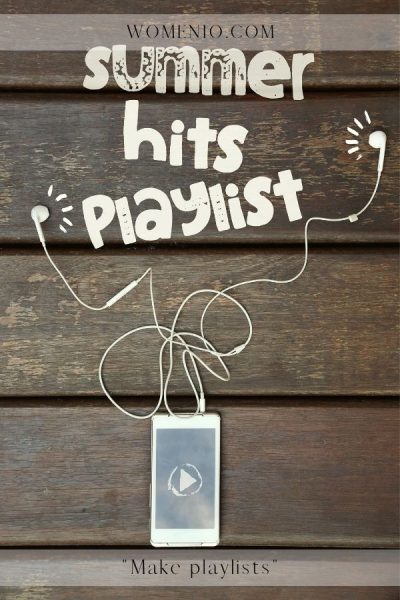 Make different playlists so you'll have one for the car, the gym, or when you just want to relax.
Clean out your closet
They're those clothes that you wear a million times and the others that are forever in the dark corner of your closet that never see the light of day. Make some space by donating some of those to charity.
Wash your makeup brushes
Our brushes work hard to ensure we look flawless. They are essential to our makeup collection, but they get stuck with old makeup and dead skin cells. Give them a wash and your skin will thank you.
Do your laundry
That basket of the dirty close has been there for days, just throw them in the washer and give them a whirl. You'll be glad you did because when you're looking for that specific shirt, it's clean and fresh.
Change up the layout of your room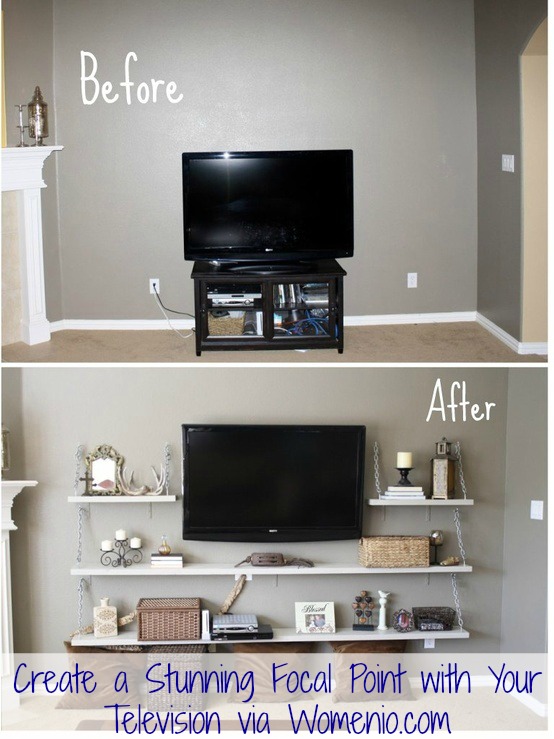 Move around your bed and furniture; you may find that a small change can make a huge difference. Or maybe you can Create a stunning focal point with your television.
Make a shopping list
Have a look at the house from the kitchen to the bathroom. Make a list of the things that need to be restocked. This will help you on the next trip to the store by saving time and money since you won't be picking up unnecessary stuff.
Clean up your email list
Get rid of them of those subscriptions you signed up for years ago that you don't bother to check anymore. You'll find that your inbox is more organized, and those important emails are right at the top.
Go through photos
If you are like me, your phone gallery's overflowing with timeless memories. Skim all the wonderful photos and back them up to an external source to free up space on your phone. You can also print them to make picture books to share or remind you of the great times you had with your family and friends.
Have a mini photoshoot
Put on your very best outfit and have a mini photoshoot. Strut your stuff and imagine you're walking the red carpet at the premiere of your movie, or the most prominent fashion show in the world.
Review your social calendar
Consult your calendar and see if you have events coming up soon. Respond to those that you need to. It is also an excellent time to start thinking about the gifts you need to purchase.
Window-shop online
Browse through your best shopping sites and add your choices to the cart. Live your best life virtually where you can afford everything. Use your imagination. When you're done, just close the tab and be happy because all your cash is still safe in the bank.
Call up an old friend
The truth is we all have busy lives and may not be able to reach out to each other as often as we'd like. Give that friend a call; I'm sure they'll appreciate it.
Things to do when bored and the weather is nice outside
Take a walk
Did you know the average amount of steps a person should take in one day is 10,000, and many of us fall short of that? With this fitness tracker from Amazon, you'll be able to ensure that you're getting those steps in.
Go for a run
Slip-on your sneakers, plug in your headphones, and make a run for it. Keep that adrenaline and heart rate pumping to stay fit.
Try Yoga
Roll out your yoga mat and get to stretching. Loosen and strengthen those tight muscles while relaxing your mind.
Spend some time with your pet
Our pets are the only ones that love us unconditionally. Take them for a walk, play a new game, or just cuddle in a corner. They'd be overjoyed to receive some extra attention.
Backyard barbecue
Slap some burgers and hotdogs on the grill and enjoy an afternoon in the backyard. Gather the family for an afternoon of disconnecting from the digital world and reconnecting with real people.
Road trip
Pack the family up in the car and go for a drive. If there's a beach or park that you've meant to visit but it was always a bit far to go on foot, now is a perfect time.
Do some gardening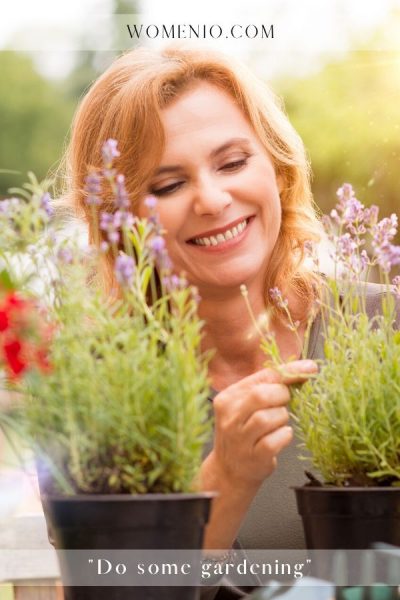 Get down and dirty planting a kitchen garden or pretty flowers in the yard or on your windowsill if you don't have space outside.
Volunteer your time
If there's a nursing home or animal shelter in your area, chances are that they are looking for people to volunteer. It is an excellent way to give back to the community.
Visit the farmers market
Commit to living a healthy lifestyle by using fresh produce when making meals. At the farmers market, you'll find a vast number of items to choose from.
See a friend or family member
There may be that one friend or family that's having a hard time. They will gladly welcome a helping hand.
Watch the sunset
Find the best spot in your neighborhood to have a good view of the sun setting. Watch as the sky puts on a beautiful show of changing colors as you say goodbye to the light of day and welcome the darkness of night.
Take action NOW
All in all, I hope this list of "55 uplifting things to do when bored" will have you throwing out the words "I'm bored" of your vocabulary. Now make sure to take action and fill your time with some of these valuable and meaningful activities to make sweet memories you can cherish for the rest of your life.
Do you know even better things to do when bored? Share it with us in the comments below.
Pin this to save for later
Cynthia is a U.S. writer who has been writing online for more than a year. She enjoys writing and sharing the latest hair fashions including caring for hair, and giving hair style tutorials; tips for having great skin and a healthy body just to name a few things. Offering a little advice for getting through tough days is another subject she enjoys adding her 2 cents on. She has lots of hands-on experience with hair care, lifestyle tips and hair styles.