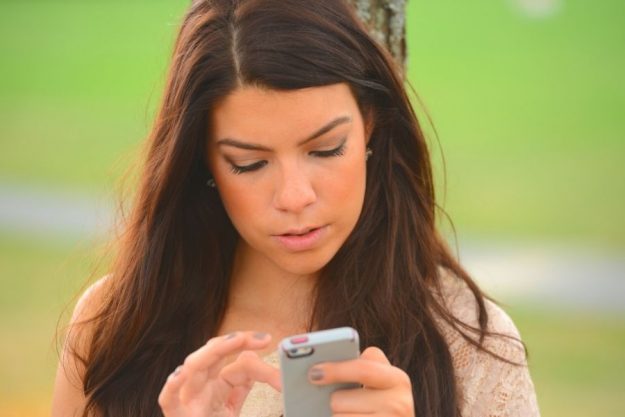 Flirty texts from a guy you're not interested in can be really annoying. If this guy is your good friend, boss, or colleague, it can be really tricky to know how to respond. No one likes to be told "no" and I'm sure you want to be polite, that's why you're here, right?
It is possible to respond in a way that makes the sender feel like they won't be too disappointed or rejected. But the truth is, if the guy has a big crush on you, he's going to be crushed no matter what you say. So the goal is to be honest and not hurtful.
Related: How do I flirt with my crush
How to respond to a friend's unwanted flirty text messages
If you receive unwanted flirty texts from your good friend, the first step is not to respond to him in a flirty way. Don't even send him a smiley face, because that will make him think you like it and he will keep flirting.
Instead, try to change the subject. Write something that isn't sexy, something about what's going on in your life or in the world. If he keeps pursuing you, tell him unattractive things about yourself. Hopefully, this will make him stop.
Related: Why do I hate flirting
If he still continues after all your hints, it's time to get direct. You can say something like this:
"I hope we can continue to be friends, but I find your flirting very uncomfortable. Please stop sending more flirty stuff or I will have no choice but to block you."
If he really is your friend, then he will stop sending you flirty text messages and he will apologize.
Being straightforward is not rude. If he ignores your request, gets upset about it, or reacts negatively to it in any way, he's a manipulative jerk and you should avoid him.
Related: Signs your friend doesn't care about you
How to respond to your boss's unsolicited flirty texts
If you receive unwanted flirty texts from your boss, you should be extra careful. Check your tone to make sure it's professional and polite. You don't want to make him angry or cause problems, but you also don't want to do anything that will make the situation worse.
Be polite and straightforward. You can say something like, "I appreciate your interest, but I don't date coworkers, and that's a hard rule for me."
Related: Why does flirting make me uncomfortable
If you don't want to or can't be direct, you can use the "I have a boyfriend" card but in a subtle way. For example, if he invites you over, you can say something like this:
"I appreciate the invitation, but my new boyfriend and I have a wedding to go to tonight."
Hopefully, this will turn him off for good and he won't bother you in the future. Just be prepared for the next time you meet him to answer his questions about your boyfriend.
It's important to know the boundaries, especially in a work environment. If he ignores your hints to stop flirting or seems offended by it, it might be a good idea to talk to your HR department about what you can do next. Don't be shy, because these situations can turn into a nightmare.
Examples of how you can respond to unwanted flirty texts
Here are 11 different ways you can decline unwanted flirty texts without being too harsh:
Thank you, but I'm already in a relationship.
It sounds like we have very different interests.
Sorry, but I don't want anything serious right now.
You seem really great - just not for me at this point in my life.
I'm very flattered, but I don't think this is going to work out.
I'm busy right now, but thanks for your interest.
Thanks, but I'm not interested.
I'm flattered, but I do not reciprocate your interest.
You know I'm in a relationship, so why do you keep sending me messages like this? I don't think about you that way.
Are you serious? Sorry, buddy, you're not my type.
LoL, that was a good joke, but I don't have time for this.
Should I ignore unwanted flirty texts?
Ignoring a flirty text is a good way to make them stop. But if you ignore a guy's texts, he'll think you're being rude and that can hurt him. So if you want to be polite, you can come up with a white lie, like "I'm in a relationship with someone and I really love him".
What should I do if I get unwanted text messages from my ex?
If the texts are from an ex, you can either ignore them or block his number and hope he doesn't find a new way to contact you again. There's no reason to make your life harder by responding to an ex boyfriend who's trying to start something up again.
Related: How to turn down a flirt nicely
Wrapping it up
The bottom line is that if someone texts you and gives signs that he's interested in more than just a friendly conversation, be friendly and try your best not to give him false hope. Give him all the clues early on so that things are less likely to get messy afterward.
I hope this article has been helpful to you. If there is something more specific you would like answered about how to respond to unwanted flirty texts, feel free to comment below. I read all comments and will do my best to answer them.
Read Next: