After a break up, there are moments when you wonder, "Does he miss me at all?", "Does he think about me?". You'd like to get a glimpse into his mind, right? I totally get you!
While we can't read his mind, the best we can do is read the signs. Generally, guys behave in a number of ways that show they care about you.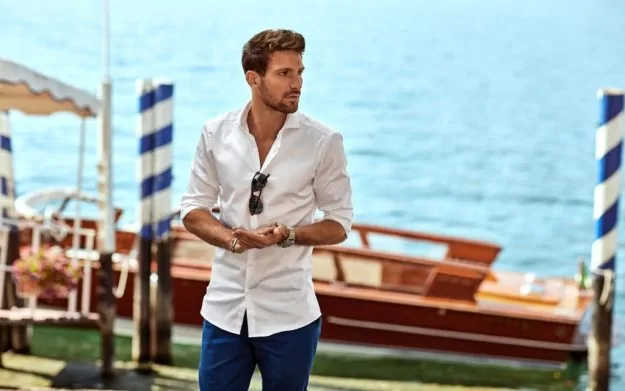 Here Are the Top 8 Signs That Show He Still Misses You
1. He is still single
If you broke up with him and he's still single, that could mean two things. First, he hasn't found anyone like you and he's afraid to get involved in another relationship. Second, he wants to stay single in hopes of getting back into your life.
2. He shows up where he would likely find you
Some guys are stalkers and satisfy their curiosity by keeping up with your current life. If a guy is still thinking about you, he would want to make sure whether you are still single or not. Such guys show up at places where you are most likely to be.
He would try to keep his distance while observing if there is anyone around you. If you keep noticing this behavior, you should be sure that he is still thinking about you.
3. He lurks around your social media
If you haven't blocked your ex-boyfriend on any of your social media platforms, you can still tell if he's stalking you. If you upload a story on Instagram or Snapchat, he might be one of the first viewers. Also, he might like or comment on your uploaded pictures. He's trying to remain one of your active followers to remind you of what you once shared with him.
4. He asks your friends for information
A relationship break does not equal a friendship break with your mutual friends. Your guy will most likely stay friends with some of yours. If he is missing you, he will regularly ask your friends for news about your life.
Someone who is not thinking about you would not care about your well-being. You can catch him off guard by telling your friends to let you know when he asks them about.you.
5. He apologizes
Guys rarely apologize because it hurts their ego. If you ended your relationship with a guy and he comes back to apologize, it means you mean a lot to him. It also means that he can't stop thinking about you, and that throbs on his conscience every time.
An apology is not a random act; it is the result of carefully calculated intentions. Regardless of the medium of the apology, the guy is intentional about it because he misses you.
6. He still holds your personal effects
It is normal for partners to keep each other's property during the relationship and return it upon separation. If your ex-partner didn't return your property after the break-up, they are still thinking about you. Your ex-partner doesn't want to return your property because it reminds him of you.
If you repeatedly ask him to do so and he refuses, he probably wants to meet with you to reconcile.
7. He calls in the night
When you break up with your partner, it is not normal for him to call you as he used to. However, some guys call regularly under the guise of pure friendship. If he still calls regularly at night, he is thinking of you and missing you.
Most of the time, we long to hear our loved one's voice before going to bed. Your ex-partner wants your voice to be the last thing he hears before sleeping. So don't panic when you observe this constant action; know that he misses you.
8. He does not look physically good
Not everyone handles a breakup well. Some people are so drained that it is obvious. Such people avoid uploading their pictures on their social media platforms because they don't want other people to know about it. Usually, there are two ways you can know.
First, you will know if you happen to meet him accidentally,and he might be hiding to avoid embarrassment. Also, if his friends or your friends keep telling you how bad he is, then you know it's serious.
How to make your ex miss you and want you back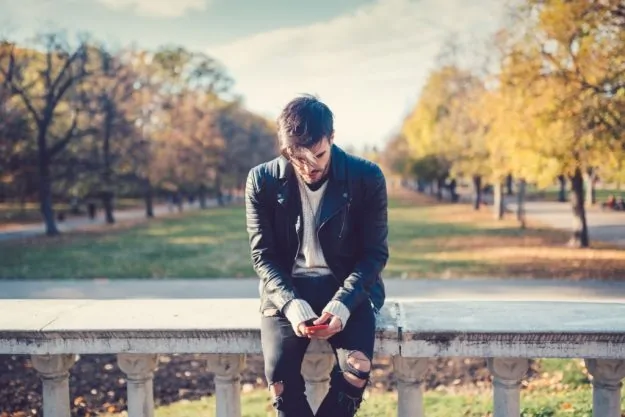 If you want your ex boyfriend back, there are several strategies you can use to make him miss you.
When a guy misses you, it would be difficult for him to have eyes for another lady because he can't imagine life without you.
With the ways listed below, your guy or ex-partner will miss you badly.
Friendzone him
Every guy dreads the friendzone, and no one hopes to be there permanently. If you want any guy to miss you and become more committed, friendzone him. Even though you like him, don't let him know because you will look easy.
The best step is to friendzone him and treat him like other male friends. Also, when he requests your presence for an engagement, don't be available. He will miss you and put in more effort to impress and win you over.
Avoid initiating texts regularly
One of the effortless ways to make someone miss you is by waiting for them to text. It could be challenging for you to keep up, but it is worth it. If you discover you always initiate texts, you need to pause and wait for him to do so. When the guy notices you don't text first as before, he thinks you are losing interest, and he begins to text first.
If you are always available for a guy, he won't value you much. The trick is to reduce the way you text and keep him wondering what you are thinking of.
Create a signature
For your current or ex-partner, you need to have a signature that creates a permanent memory in their minds. Your signature could be your cologne. Cologne is a powerful way of invoking memories. Anytime the guy perceives the scent of your cologne elsewhere, it makes him miss you badly.
You can also have a signature pose, food, word, etc., that will make him miss you when he sees them.
Leave your things accidentally with him
When you visit a guy, and you want him to keep missing you, leave your things in his place. This strategy works closely with creating a signature. For instance, if you have a handkerchief with perfume all over, leave it at his place. You will be surprised to hear how the guy held on to the handkerchief to catch your scent.
You can apply this strategy to your benefit by leaving items like spare keys, handkerchiefs, earrings, etc.
Pretend to be busy/occupied when he asks you on a date
If you are always available when a guy asks you out, you will lose value gradually. When a guy asks you out for a movie or lunch date, don't be in a hurry to agree. You have to create an excuse to tell the guy that there are important things to do. You need to always play hard to get to avoid being taken for granted.
When you turn down his requests often, he will always look forward to seeing you, and he will miss you more than before.
Share your fun stories with him
When a guy realizes he has not been involved in the fun or adventurous aspect of your life, they feel left out, making them miss you. You can share several fun stories with him that would make him look forward to creating such memories with you.
Then when he asks you out to a similar event, you can come up with an excuse not to be available.
Use social media to your advantage
If you make a guy jealous, he will miss you more, and you can use social media as a tool. All you need do is use any of your male friends as the sacrificial lamb. If he has a favorite social media platform, you can post your pictures with any random male friend.
It is important to do this strategically, so he doesn't suspect your plans. In addition to posting pictures, ensure your social media posts reflect happiness. Doing this will motivate the guy to work harder to ensure your world revolves around him.
How to create a loving relationship with your ex again
After reconciling with your ex-partner, the primary goal is to create a loving and productive relationship. It is crucial to mention that a loving relationship is the result of commitment, intentionality, and selflessness.
A loving relationship is beyond the emotions we feel. It is the selfless act that each party plays to make sure the relationship does not crash.
Here are some ways to create a loving relationship.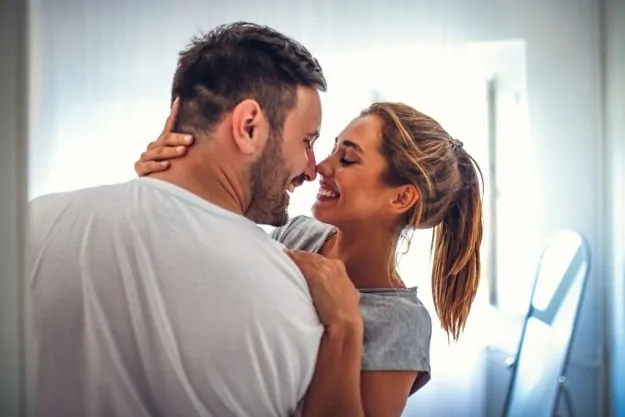 Know the vital relationship ingredients
A successful relationship that weathers the odds is built on a solid foundation of vital ingredients. When the relationship is going through turbulence, these ingredients support the relationship to keep it going. Solid relationships are built on beliefs, values, and goals. These three vital ingredients help couples and partners to make mutually beneficial decisions for the relationship's good.
Other ingredients include trust, commitment, loyalty, patience, forgiveness, and honesty.
Communicate effectively
One of the primary reasons relationships fail to work is because both parties didn't make communication a priority. It is not ideal to keep your concerns, fears, problems, and feelings to yourself because it affects your decision-making game. With time, your wrong decisions affect the relationship, and you might have to go separate ways with your partner.
Couples with strong relationships deal with every issue before they graduate to problems using a non-judgmental and open communication style.
Show love and affection
If you love someone, you have to show it. The first step is knowing your partner's love language. You have to be sensitive to know what makes them tick and supply much love in that direction. If you don't display love and affection, your partner won't know how much you care about them.
Solid relationships are built on the unending show of love and affection, and it is beyond saying it out. You have to find out what works for your relationship and act accordingly.
Keep the romance alive
At the beginning of any relationship, both partners are intentional about their romantic dispositions. However, as the relationship gets older, other issues of life begin to replace romance, and if care is not taken, the intentionality dies down.
With romance almost out of the picture, you start losing touch with your partner's needs and wants. Couples with solid relationships don't shut out romance. Out of their busy schedule, they plan romantic dates and getaways to strengthen the bond between them.
Be ready for challenges
No relationship is without challenges. You cannot be on the same page with your partner on every issue. Also, your partner might be struggling with something that stresses them and the relationship. If there are inactions, you have to understand it is not entirely their fault, but the issue was stressing them.
You and your partner need to know how to handle stress and cope with different challenges to prevent a relationship strain.
Conclusion
If you want your ex-partner back, you need to think twice. First, you need to be sure that he misses you; if he doesn't, it would be difficult to apply the strategies in this guide. If he shows some of the signs in this guide, he is still thinking about you and missing you. And you need to be careful not to rush back into his arms. Be sure that your reconciliation and return to the relationship is the right thing to do.
Read next:
Nicole Graham is a relationship expert at Womenio.com. She is helping women grow into their best selves so they can be confident and bring more love, passion, and purpose to their lives. Nicole enjoys studying the psychology of love and is passionate about writing on them. She offers helpful tips and advice to help overcome any relationship issue, whether you're single or already in a relationship.