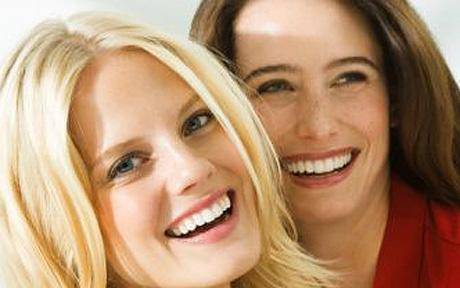 What Are You Looking For in a Man?
Are you looking for a boyfriend or something more serious? That makes a big difference. If you are just looking for a night out to have fun, going to clubs and bars is not a bad idea. At a bar and a club a lot of the club goers are a bit drunk and tipsy and are sort of crazy. People tend to dance like they have one thing only on the brain. A lot of going to bars is picking someone up for a one-night fling. You act very friendly with a guy, more than you normally would. You give him a little smile. And you keep glancing at him making sure you make eye contact with him.
Finding Men at Church
If you are not looking for something more serious, looking for a man at church is not the best idea. Unless you are looking for more to life in general. If you are after something much more committed and just trying to get a mans attention at church, be aware of who he hangs out with. Smile at him. Make eye contact with him. Become friends with him and his friends. Take things slow. This is church so you are not jumping into anything too soon. Church is church, not a singles place to hook up.
Volunteer Activities
Volunteering in a fundraiser is good way to meet men. Although it won't just be men that you are in contact with. You can flirt with a man who happens to get your attention while you are volunteering, but be part of the help because you want to, not just for the flirting; although flirting can be a plus. Again, you'll be paying a bit more attention to the man than the other people you are working with.
When you are working with the man give him more light glances, give him small smiles. When you are just talking body language speaks a lot. You may automatically pay a bit more attention to a man while doing the volunteer work. You'll talk to him more, give him a friendly smile that lasts a little longer than it would if you were smiling to another person.
You tap him on the shoulder, rub his shoulder, put your arm around him, grab his hand, these are just a few things. Some people make friendly gestures like this with people they enjoy in general, so it makes a difference how you interact with him. It makes a difference on going out of your way to flirt and be friendly with him when you otherwise would not need to even be around him.
Know Your Intentions
Your personality or reaction to a mans personality could capture a man. Giving him attention is a good way to get a mans attention, but depending on what you want with him makes a difference. Being friends with him is a great beginning if you are looking in the long run, even if you are not looking for something permanent. What you don't want to do is lead a man on if you have different ideas on what you are both looking for. Make sure you are clear on that.
Be You
This sounds very cliché, but it's true. If you want to get a man to notice you it helps if you are being yourself. Men will pick up on that too. Even if you are shy and awkward, a man worthwhile of your time is going to find it charming. He'll go out of his way to help you open up. If you are more outgoing, you probably don't need any tips on getting a man to notice you. But if you are, you are going to reach out to the man you are interested in on his terms.
Don't act shy if you are not and don't try to be crazy if you are more shy. You do want to be yourself. He'll either be attracted to your for you and your appearance, or he won't.
What do you do to get a man to notice you? Where do you go find men?