Long gone are the days when women waited for men to pursue or show interest in them. Unlike before, where it seemed odd and inappropriate for a woman to approach and express her feelings to a man she likes, now it is quite a norm.
So ladies! If you spot a guy you like or have a friend you have been crushing on for a while, don't be afraid to tell him you like him.
You never know; you may find that he feels the same about you, and is he is shy to tell you because he is afraid you will turn him down. Men are also shy and fear being rejected by the ladies they like.
So, how do you tell a guy that you like him?
If you have a crush that you are dying to express your feelings to, here is a guide on how to tell him that you like him.
Just tell him
You might as well be blunt and tell him to the face that you like him. The majority of women do not have the patience to test the man they like to know if he likes them too or she is the only one who sees the guy more than a friend. This is one of the easiest ways to get your question answered since the man will always tell it to your face if he has the same feelings or sees you as a friend.
Related: How Do I Flirt With Guys?
So, if you are sure about your feelings towards the guy, tell him straight up. However, at this point, know that you are not guaranteed to get a positive answer from the guy. But, it is best to know his intentions or feelings before you build your hopes high. You can invite him on a romantic date and tell him or just call him and in between the conversations, tell him about your feelings.
Approach him
This is a great tip for people who are meeting the guy for the first time. Are you in the club having fun with your girls, and you spot a guy that attracts your attention across the room? Well, don't wait for him to approach or notice you. Remember, there are so many people around the guy, and you need to avail yourself so he can see you as well. Besides that, men are attracted to bold women.
Related: Make Him Fall In Love With You
So approaching him in a descent way will not portray you as thirsty or needy. Just walk to where he is seated and ask if you can join him. Then, introduce yourself and tell him you just saw him come in and you felt the need to talk to him. Just develop a natural conversation, and if it flows well, tell him you like him and would like to go on a proper date with him. If the feelings are mutual and the guy finds your company interesting, rest assured he will be down to go on a one-on-one date with you.
Compliment him
Who said men don't like being complimented! Men are not used to being complemented by regular girls that they probably know or meet on the way. But if you like him, you might also show him that you do notice how good-looking he is. These are some methods you can throw hints to the man that you like him, and you see him more than a friend. You can compliment him with how he dresses. If he gets a new haircut, be the first to notice and tell him he is looking good.
Related: Do Guys Like to Be Called Handsome?
The trick is not to tell him he looks nice. No, you can tell him the outfits he is wearing brings out the sexy features of his body, or he looks very attractive with the new haircut, and you would like to take him on a date. Lovingly touch him, and this always works magic in helping a guy notice your intentions towards him.
Be close to him
Body contact is another method to tell a guy physically that you like him. However, we are not saying that you throw yourself to the guy or start to seduce him, as this may rub him the wrong way. If you want a serious relationship with the man, there are so many ways that you can get close to him to show you are interested.
For example, you can hold onto his hand as you walk around. If you are hanging out with friends, sit close to him. Invite him out for some fun activities that you or he likes, and make sure to show that you enjoy being around him.
Another way to get close to a guy to show your interest in him is how you interact with him when talking. Don't be leaning away from him as you enjoy a conversation, whisper to him and touch his shoulder or arm as you talk or when laughing. These things show a guy that you are comfortable with him and feel secure being around him. Hence, it will send a special message to him that is easy to interpret.
Be fun and playful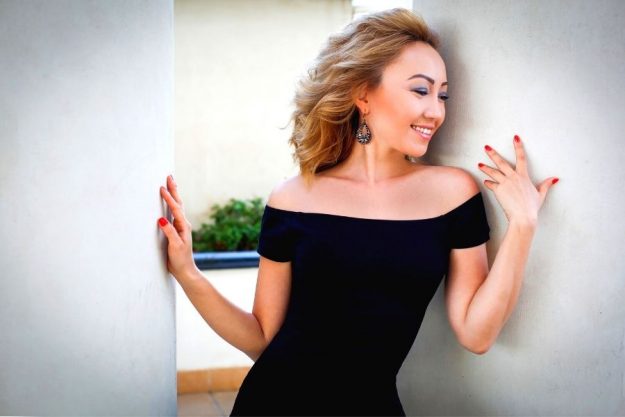 Men are quite keen on reading a woman's intention. If you are too serious and distant from him, he will easily read your vibe and respect your space and how you want your relationship. In most cases, if you are too serious and not playful with a guy, they take it as if you are only interested in friendship, and you don't want your friendship to be intimate in any way.
Related: How to Turn a Guy ON Over Text in a Subtle Way
However, if you are fun and playful around the guy whom you like, it will be easy for him to pick up your intentions since you show it. You can tease him around, lean on him as you laugh, and generally have fun conversations. Know that how you relate with the guy plays a major role in helping him understand you like him and want to be more than friends.
Discuss your interests
What things do you have in common? You might find that you are attracted to the guy because you are the same at heart. Meaning, the both of you love the same thing or have the same values in life and activities in general. People develop more closeness and interest to each other if they have the same things in common as most of the time you will enjoy each other's company doing what the two of you enjoy doing.
Related: Is He The One?
Besides that, talking about the things that the guy likes shows, you are interested in knowing him more, and you want to know what makes him feel great.
Check on him often
It is not usual for a girl to check on a guy often if she is not interested in him. Also, it depends on how you check on him. Ask him about how his work is going on, ask him if he is okay if he had told you he had an issue, call and ask if he could resolve the issue, and so on.
Even men love being cared for, and the more you show that you care, you are indirectly showing him your interest in him, and he will easily notice it.
Invite him on dates
An intimate and romantic date will open a platform where you can talk about so many things, and this is a great opportunity to express your feelings to the guy you like. So, invite him on a special date and as you have your chit chat, express your feelings to him. You can tell him when you started developing feelings for him, what kind of relationship you want from, and so on.
Related: 9 Signs He Likes Your Kiss
Please take the opportunity to tell the guy about your feelings to him. Wait for him to give a response, and be prepared for whatever response he will give you. This is because you may be interested in the guy, and he is not. So, if he says no, don't take it too hard to an extent you spoil your date.
As much as it may hurt, it would help if you were cordial about his response and understanding. Well, if he says he likes you too, then you can celebrate and discuss your relationship moving forward.
Send him some notes
If you are in the same college or work in the same company, this is a great and easy way to tell a guy you like him indirectly. You can write a note and stick it on his desk or locker. Just be straightforward on the note and leave your details so he can know who sent it.
---
Conclusion
If you have a problem expressing your feelings to the guy you like, these are simple tips to guide you on telling him you like him. The good thing is that you don't necessarily need to tell the guy directly; there are ways that you can show him your feelings.
So, check out these tips to find the most comfortable and easiest ways to break down your feelings to the guy you like. But know that you will not always get positive feedback. So be prepared and embrace whatever answer the guy gives you.